Many small business owners want to offer health insurance assistance, but aren't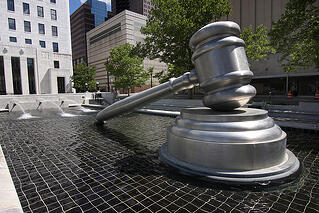 sure how to do so. This desire leads to a common question among entrepreneurs: "Can I offer a health insurance stipend to my employees?" Healthcare regulations have changed quite a bit in the past few years, so let's clear up some of the confusion surrounding stipends and healthcare reimbursement arrangements (HRAs).
What Is an Employer Payment Plan?
Some companies offer stipends dependent upon (and adjusted for) actual insurance costs. This is known as an employer payment plan (EPP) and it's grounds for a group health plan, which means accompanying plan documents and regulatory compliance are required.
The core issue with this arrangement is that all group health plans (HRAs included) are subject to medical privacy and nondiscrimination regulations under HIPAA and the Employee Retirement Income Security Act (ERISA).
Can I Still Offer a Health Insurance Stipend?
You can still offer a health insurance stipend as long as you follow two rules:
The stipend must be unconditional, meaning you cannot ask your employees for receipts associated with health insurance costs.
Because the stipend is not for any specific medical expense, it must be treated as taxable income to the employee. You may need to speak with your tax professional to discuss the best way to treat these amounts.
The bottom line is that it's illegal to make the stipend dependent upon specific healthcare policy costs. The stipend amount cannot differ by the type of coverage each employee purchases, nor can it be dependent upon whether the employee is actually insured.
Treat stipends as a cost of living increase. You can essentially give employees a raise to help compensate them for the rising cost of healthcare, but you cannot tell them what to do with the money—even if it means they don't use it to purchase health insurance.
HRAs Are Compliant Reimbursement Plans
The best way to reimburse employees for health insurance costs is by offering HRAs managed by benefits administration software like PeopleKeep Health. Because HRAs are classified as an excepted benefits plan, the software will handle all plan documents and compliance issues so that you can focus on your business. All receipts are submitted through the benefits software and then a recommendation is made for reimbursement (or not). Premiums and other out-of-pocket medical expenses like bandages and contact lenses are eligible for reimbursement under an HRA.
The best thing about HRAs is that they are tax-free. You make tax-deductible contributions to your employees, which are added to their paychecks (again, tax-free).
Conclusion
HRAs are an easy and effective way to provide healthcare assistance to your employees. While stipends come with stipulations and burden your employees with extra taxable income, HRAs allow you to contribute to your employees' health insurance premiums in a way that benefits both you and your hard workers.
What questions do you still have about HRAs and how they can benefit your business? Let us know in the comments below.