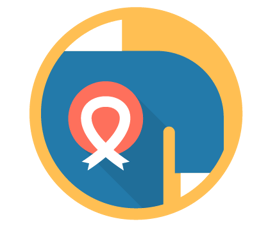 The nonprofit sector is growing in influence.
Today, there are more than 1.5 million nonprofits operating in the U.S., and interest in working in the sector is on the rise. As nonprofits respond to these trends, considerations like hiring and retaining talented employees have become vital.
A good health benefits package is one of the best ways to accomplish this. Yet offering a health benefit has become much more difficult—the cost of group health insurance has more than tripled since 2000.
With limited access to capital, nonprofits are often hard-pressed to offer or maintain health insurance coverage for their employees. This is especially true for the more than two-thirds of U.S. nonprofits that employ fewer than 50 people.
On top of that, nonprofits struggle with satisfying a diverse workforce, predicting their available budgets, and dedicating time to administering a health benefit.
Fortunately, the health benefits landscape looks a lot different today than it did even five years ago. There are plenty of options for even the smallest nonprofits.
At PeopleKeep, we love to help nonprofits find a health benefit that works for them. We've put together this guide to help you learn about the common problems nonprofits face when offering health benefits as well as five of the best benefits options available today.
Take a look around, check out our nonprofit resources, and contact us if you'd like a free one-on-one consultation with one of our benefits advisors.
Nonprofits on benefits: 2019 report
We worked with over 100 nonprofit groups to assess their use of and satisfaction with the qualified small employer health reimbursement arrangement (QSEHRA).
Nonprofits on benefits: infographic
An infographic showing the most interesting results from Nonprofits on benefits: 2019 report at a glance.
Tamalpa Institute case study
In this case study, a nonprofit describes how they've used a PeopleKeep QSEHRA to help them manage their benefits costs.
Common benefits challenges nonprofits face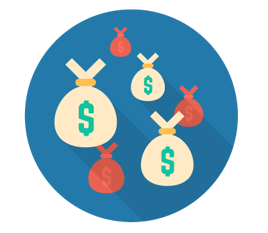 There are a number of challenges associated with leading a nonprofit, from constant demands on the leadership team's time to tight budget constraints.
When it comes to health benefits challenges, most nonprofits face the same problems. Understanding these expected challenges can lead to more effective management and stewardship.
Three of the biggest challenges for small nonprofits are employee recruitment and retention, health care costs, and predictable revenue streams. All three areas can put a tremendous burden on a nonprofit team's time and budget.
Let's examine each of them in detail.
Employee recruitment and retention
Recruiting and retaining top employees is a major priority for small nonprofits, ranking in their top three goals, according to the PeopleKeep study Nonprofits on Benefits: 2019 Report. With the preferences of the workforce becoming more diverse and dynamic, employers need a more personalized approach to keep their employees.
In fact, nonprofits have more diverse workforces than many for-profit organizations. Nonprofits are more likely to hire employees in a wide range of situations, including younger employees and those living out-of-state. These employees come with their own preferences and expectations that can be difficult to meet with a blanket approach to just company culture, let alone health benefits.
One common challenge for small nonprofits when hiring is deciding between offering higher wages for more competitive prospects or lower wages for a less skilled, but more secure, candidate.
Nonprofits also struggle with retaining employees, who may find more enticing options at larger groups as they grow and expand their skill sets.
Nonprofits shouldn't be at a disadvantage when recruiting and retaining employees. By using their strong mission and values, employee referrals, networking marketing, internship programs, and social media presence, even small nonprofits can competitively recruit employees.
Employee retention strategies include creating a high-feedback environment, recognition programs, and boosting employee morale.
And of course, customizing benefits strategically is key to fitting the diverse needs of employees and meeting recruiting and retention goals.
Health care costs
With health care costs rising every year, all small businesses struggle to offer quality health benefits. Small nonprofits and churches, however, face unique challenges.
Because of their not-for-profit status, cost is an even bigger concern for these groups than for small businesses. In fact, 81 percent of those surveyed in the PeopleKeep study Nonprofits on Benefits: 2019 Report said cost was one of their most pressing challenges in finding a health benefit that fits their needs.
Struggles with health care costs can become particularly acute for certain groups.
Unpredictable revenue streams
Creating and maintaining a predictable revenue stream presents more of a challenge to small nonprofits because they don't have the large and established budgets of university- and government-backed nonprofits.
Twenty-eight percent of nonprofits surveyed in the PeopleKeep report cited this problem as a large factor in why they made the health benefits choices they did.
There are a number of strategies nonprofits can use to stabilize and grow funding, including:
Diversifying revenue sources
Fundraising events
Donor acquisition
Retention activities
Planned gifts
It's also vital for small nonprofits to have a strong mission and vision so the community can see the unique service they provide.
If unpredictable revenue streams are still an issue, there are various benefits options that are suited to this challenge.
Employees in multiple states
Because nonprofits often work in very niche spaces, they sometimes need to employ people in different states.
This makes finding one health benefit that delivers value to all employees challenging. Traditional group health insurance plans are hard to find because insurance carriers are regulated at the state level, and some carriers won't cover out-of-state employees. Others will only permit coverage for out-of-state workers when the majority of eligible employees are located in-state.
Offering a national plan is an option, but choice is limited and many policies come with a sizable price tag.
According to PeopleKeep research, this problem affects a little more than 10 percent of nonprofits and is one of the major reasons they make they health benefits choices they do.
Luckily, there are suitable benefits options for employees in this situation (see "The Best Health Benefits Options for Nonprofits" below).
Health benefits administration time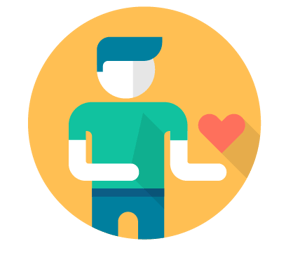 Nonprofit directors struggle with time management as well. With a small number of employees, nonprofit leadership often wears many hats, fluctuating from strategic initiatives to office management several times a week.
This inevitably includes managing health benefits. In a small nonprofit, the executive team is responsible for helping employees get enrolled in benefits; fielding questions; and sometimes playing the middleman between their employees, their health insurance broker, their accountant, and their insurance carrier.
In fact, 35 percent of nonprofits say they don't have time to administer group health insurance, the most popular health benefits option.
Depending on the availability of the executive team—as well as their appetite for administrative responsibilities—some health benefits are a better fit than others.
The best health benefits options for nonprofits
With the health care landscape transforming almost monthly, determining the best health benefit option for your nonprofit can feel like a moving target.
However, for nonprofits with fewer than 50 employees, the options for health insurance are clearer.
These days, the five best health benefits options for nonprofits are:
The qualified small employer health reimbursement arrangement (QSEHRA)
Traditional group health insurance
Group coverage HRAs
Self-funded health insurance
The individual coverage HRA (ICHRA) (coming 2020)
We'll examine each of these options now in more detail.
The qualified small employer health reimbursement arrangement (QSEHRA)
The QSEHRA is an account-based health benefit that allows small businesses and nonprofits to reimburse employees for medical expenses, including health insurance premiums.
With a QSEHRA, nonprofits with fewer than 50 employees can forgo traditional group health insurance and instead give employees a monthly allowance of tax-free money. Employees then choose and pay for health care, potentially including personal insurance policies, and the nonprofit reimburses them up to their allowance amount.
Here's a more detailed breakdown of how it works:

Step 1: Nonprofits set the allowance.
The nonprofit chooses a monthly, per-employee allowance of tax-free money to make available. In 2019, groups that use the QSEHRA can offer up to $429.17 for single employees and $870.83 for employees with a family. Nonprofits currently offer an average of $311.

Step 2: Employees make purchases.
Employees are free to buy the insurance and product that best fit their personal needs. A
variety of expenses
are eligible for reimbursement, including personal health insurance premiums, copays, deductibles, and prescription drugs.

Step 3: Employees submit proof of expenses.
After they incur an eligible expense, employees submit proof to the nonprofit through documents.

Step 4: Nonprofits review and reimburse employees' expenses.
After an employee submits an expense, the business or an approved third party reviews the documentation and reimburses the employee from their monthly allowance. With the QSEHRA, all reimbursements are free of payroll tax for the nonprofit and its employees.
Nonprofits appreciate the QSEHRA because it gives them control over their budget while still allowing them to offer a meaningful benefit to their employees. It also offers a solution for diverse employees, including those living out-of-state, since employees make their own decisions about insurance policies.
The QSEHRA is so popular, in fact, that 94 percent of nonprofits using a QSEHRA say they're either very likely or extremely likely to recommend it to other nonprofits, according to Nonprofits on Benefits: 2019 Report.
Traditional group health insurance
Group health insurance is by far the most common and best-known health benefit.
A plan chosen by the nonprofit, group health insurance provides coverage to employees and (potentially) employees' dependents. The nonprofit pays a fixed premium for the policy, often passing on a portion of the cost to employees. Employees are then responsible for copays and deductibles.
Nonprofits typically purchase group health insurance through an insurance broker or the public Small Business Health Options (SHOP) marketplaces.
Group health insurance can be a good choice for nonprofits because it's easy to purchase and most employees are familiar with how it works.
Premium prices can be a challenge, though. The average cost of group health is $13,363 per employee family in 2019 for businesses with fewer than 500 employees, according to Mercer's National Survey on Benefit Trends. This puts it out of reach for most small nonprofits.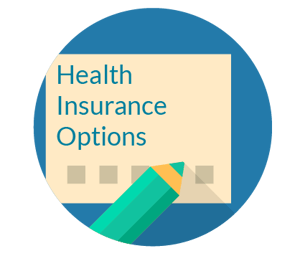 Group health insurance is also time-consuming from an administrative perspective, and many employees aren't able to participate because of where they live or because they have existing health insurance solutions.
Because of these factors, very few nonprofits find a benefits match with traditional group health insurance. In fact, just 18 percent of nonprofits surveyed said they ever offered a group policy.
Group coverage HRAs
One way to cut back on group health insurance costs is to opt for a high-deductible health plan (HDHP).
HDHPs come with lower premiums, but they also cover less than other policies. To make up for some of that loss, nonprofits can offer a group coverage health reimbursement arrangement.
With a group coverage HRA, the nonprofit offers employees a monthly allowance of tax-free money in addition to the group policy. Employees then choose and pay for health care and the nonprofit reimburses them up to their allowance amount.
Generally, employees use the HRA to cover expenses like copays, deductibles, and prescription drugs. Most items listed in IRS Publication 502 are available for reimbursement, but the nonprofit can limit this list if it chooses.
Reimbursements made through the HRA are free of tax to both the nonprofit and its employees.
With a group coverage HRA, nonprofits and their employees receive some of the personalization they'd get with a QSEHRA. However, these HRAs must be attached to a group policy, which is still expensive and can be tiresome to administer.
Self-funded health insurance
Some nonprofits may prefer to self-insure their health benefit.
With a self-insurance arrangement, the nonprofit assumes the financial risk for providing health care benefits to employees. This means that rather than paying a fixed premium to an insurer, the nonprofit pays for each employee out-of-pocket claim as it arises.
To do this, the nonprofit sets up a trust fund to earmark money, contributed by both the group and its employees, to pay these claims. Nonprofits may also pair the fund with a stop-loss policy that limits the businesses' potential risk.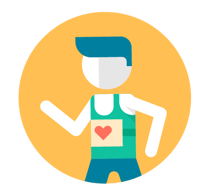 Nonprofits can save money with self-funded health insurance, particularly in administrative costs. However, self-insurance is risky and larger-than-expected claims could seriously hurt a small nonprofit. For this reason, self-funded health insurance is more common among larger businesses. In fact, the average size of a self-funded group is 300 to 400 employees.
The individual coverage health reimbursement arrangement (ICHRA)
Created through federal regulation, the individual coverage health reimbursement arrangement (ICHRA) is a new option available to businesses and nonprofits beginning January 1, 2020.
With an ICHRA, nonprofits of any size can offer employees a tax-free monthly allowance for health insurance and other medical expenses. Employees make purchases, including choosing an individual health insurance policy, and the nonprofit reimburses them up to their allowance amount.
The ICHRA is similar to the QSEHRA, but has some important differences.
First, employees must be covered by individual health insurance to participate in the ICHRA. Employees on a spouse's policy or those belonging to a health care sharing ministry aren't eligible to participate.
Second, there are no maximum contribution limits; nonprofits can offer as much or as little through the ICHRA as they choose.
Finally, the ICHRA comes with different premium tax credit coordination requirements. Employees who participate in the ICHRA aren't allowed to collect premium tax credits. However, if the ICHRA allowance is considered "unaffordable" under the Affordable Care Act, employees can choose to waive the ICHRA and collect their tax credits instead.
Depending on the circumstances of the nonprofit, the ICHRA may be a better fit than the QSEHRA. Likewise, the QSEHRA may be a better choice than the ICHRA for some nonprofits.
Nonprofits and other businesses can begin offering an ICHRA on or after January 1, 2020.
Additional reading
Want to learn more about the health benefits challenges and opportunities available to nonprofits?
PeopleKeep has plenty of resources specifically tailored to nonprofits. Check them out and contact us if you have any questions.