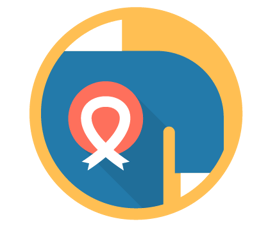 Nonprofit organizations face important decisions about employee health benefits, especially as the Affordable Care Act (ACA) creates new regulations, and new opportunities, for employers.
Just like for-profit employers, the key reason nonprofits offer health insurance is for recruiting and retention. And yet, many nonprofits have been priced-out of traditional group health insurance.
HHS's Agency for Healthcare Research and Quality estimates there are nearly 500,000 nonprofit employers in the U.S., made up largely of small organizations. According to their data, nearly half of U.S. nonprofits have fewer than 10 employees and two-thirds have fewer than 50 employees. Additionally, only 47 percent of small nonprofits (with less than 50 employees) offer employees health insurance coverage.
With limited access to capital, small nonprofits often feel hard-pressed to offer or maintain health insurance coverage for their employees - even though it is something leadership, the board of directors, employees, and donors value.
Our nonprofit's guide to benefits provides solutions and insight to the common business management challenges faced by small nonprofits around the United States.
See the sidebar for topics and click here to contact us for more information!
Nonprofits on benefits: 2019 report
We worked with over 100 nonprofit groups to assess their use of and satisfaction with the qualified small employer health reimbursement arrangement (QSEHRA).
Nonprofits on benefits: infographic
An infographic showing the most interesting results from Nonprofits on benefits: 2019 report at a glance.
How the QSEHRA Works for Employees
In this eBook, we go over exactly how the QSEHRA applies to employees no matter their current insurance situation.
Common Benefits Challenges Faced by Nonprofit Organizations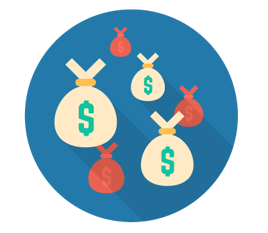 There are a number of challenges associated with leading a nonprofit, from constant demands on the leadership team's time to never-ending budget constraints.
There are, however, commonalities in the obstacles faced by small nonprofits. Understanding the expected challenges can lead to more effective management and stewardship.

Three big challenges for small nonprofits are healthcare costs, employee recruitment and retention, and predictable revenue streams. All three areas can be a tremendous burden on a nonprofit team's time and budget.
Healthcare Costs
The majority (53 percent) of small nonprofits in the U.S. do not offer group health insurance coverage due to rising costs and restrictive minimum contribution and participation requirements. Following the passage of the Affordable Care Act, however, individuals now have an unprecedented number of options for health insurance that all meet a minimum standard of quality and coverage.

Nonprofit employees can now purchase health insurance through their employer's group plan, or be reimbursed by their employer for the cost of their individual plans. These new options mean nonprofit employers can provide employees with high quality health insurance while controlling the cost of the benefit.

See our section on health insurance options for more information alternatives in plan design.
Employee Recruitment and Retention
Recruiting and retaining top employees is another major concern facing small nonprofits. With the preferences of the workforce becoming more diverse and dynamic, employers are in need of a more personalized approach to retain their employees.

A common challenge for small nonprofits when hiring is deciding between offering higher wages for more competitive prospects or lower wages for a lower, but more secure, skill set. Nonprofits should not feel like they are at a disadvantage when recruiting new employees.

Small nonprofits can competitively recruit employees by using their strong mission and values, employee referrals, adding a career site to their webpage, advertising on online job boards, recruiting interns, and using social media to recruit employees. An outstanding retention program can also give an edge to nonprofits looking to hire. Employee retention strategies include creating a high-feedback environment, recognition programs, customizing benefits strategically, and boosting employee morale.
Predictable Revenue Streams
Creating and maintaining a predictable revenue stream presents more of a challenge to small nonprofits because they generally do not have the large and established budgets of larger University and government-backed nonprofits.

There area number of strategies for nonprofits to use to stabilize and grow funding including diversifying sources, fundraising events, donor acquisition and retention activities, and planned gifts. It is also vital for small nonprofits to have a strong mission and vision so the community can see the unique service provided.
Human Resource Requirements for Nonprofit Organizations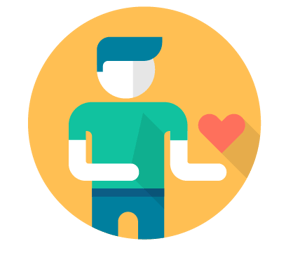 Just like larger organizations, small nonprofits face human resources (HR) challenges that come along with hiring the right team, creating a positive organizational culture, and complying with ever-changing laws and regulations.
This section outlines five best practices for getting an HR program up and running.
1. Know, Understand, and Follow HR Regulations and Law
From the very first day an employee is hired, there are HR laws and regulations covering everything from payroll, employee discrimination and harassment to termination.
2. Keep HR Files Organized and Confidential
It's important to keep employee files organized and confidential. Ideally there should be two files for each employee: a personnel file and a confidential file.

Items to include in the personnel file are things like the employee's resume and original job application, salary records, transfers, job evaluations, and any disciplinary actions.

Items to include in the confidential file are medical records, leave requests, I-9 forms, payroll records, and reference checks.
3. Make Payroll on Time
It may sound like a given to stay up to date and timely with payroll, but many small nonprofits struggle to make payroll on time because of time constraints or disorganization. Stay organized with payroll systems and make sure to hand out paychecks on a consistent basis, at the same time each period. Timesheets can help keep track of vacations and sick time, and there are several online management programs that help small businesses stay organized, and be prepared for tax-time.
4. Create an Employee Manual
An employee manual explains a nonprofit's policies and procedures and communicates expectations to employees. It also helps protect the organization in the event of a dispute.
5. Lay the Foundation for Being an "Employer of Choice"
Being an "Employer of Choice" means that candidates are eager to work for the organization, that people look up to current employees, that the organization receives unsolicited resumes, and that the most talented employees stay with the organization throughout their careers. It's a coveted status. It signals the nonprofit's brand is top-notch. And, when a brand is reputable, it's much less expensive to recruit and retain key employees.

Any nonprofit can become an Employer of Choice. It's not just reserved for the big organizations and companies. In fact, where small nonprofits may lack resources, they make up by having a unique, tight-knit, and "I can make a difference here" culture.

Ways small nonprofits can build a unique culture is to focus on the nonprofit's mission, recruiting and hiring, offering the right benefits, providing challenging and interesting work with opportunity for advancement, and recognizing employees.
Health Insurance Options Best Suited for Nonprofits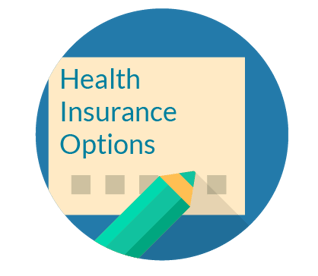 For many small nonprofits, the Affordable Care Act ("Obamacare") feels like a moving target. However, for employers with fewer than 50 employees, the options for health insurance are clearer.
Small nonprofits have five main options for health insurance:
Individual Health Insurance (with or without premium reimbursement)

SHOP Marketplace

Private Exchange

Co-operative

Private Small Group Plan
1. Individual Health Insurance (with or without premium reimbursement)
The first option is a relatively simple approach, yet it achieves results: direct employees to the individual health insurance Marketplace in the state where they reside to purchase individual health insurance. Eligible employees can access discounts on their premiums via the individual health insurance tax credits.
If the nonprofit would like to contribute to employee's premium expenses, they can set up a formal health plan (a "premium reimbursement plan") to reimburse employees for the unsubsidized portion of their premium. And, premium reimbursement allowances can be set based on job description (e.g. $400/month to managers and $200/month to entry-level case workers).
For many small nonprofits, this is the most cost-effective solution because the organization can contribute any amount they desire and individual health insurance costs are, on average, less than small group plans.
To learn more about individual health insurance and premium reimbursement for nonprofits, click here.
The ideal nonprofit for this solution is a small organization who is priced out of group health insurance, wants to offer health benefits for the first time, or who doesn't want the administrative hassle of a group health insurance plan.
2. SHOP Marketplace
The SHOP Marketplaces are new state- or federally-run exchanges for small employers. Small group health plans are available on the Marketplaces and could be a good coverage option for employers with 50 or fewer employees, if they can meet certain requirements. For example, in Massachusetts employers participating in the SHOP must contribute at least 50% of the premium amount, employers with 1-5 employees must have 100% of the employees enrolled, and employers with 6-50 employees must have at least 75% enrolled.
For eligible small nonprofits, the SHOP Marketplace gives access to the small business tax credits.
3. Private Health Exchange
With a private exchange the nonprofit gives employees a set contribution to use towards a menu of plan options. The plan options can be individual- or group-based. Private exchanges are a type of "defined contribution" strategy.
4. Co-Op
Joining a co-op for health insurance is a more traditional approach for small businesses. The co-op exists to increase buying power and spread the risk among a larger group. Each co-op is structured differently, so the co-op may offer better insurance rates than a group policy or SHOP depending on regional insurance underwriting laws and the co-op itself.
5. Private Small Group Plan
Purchasing a private small group plan is also an option for small nonprofits. Nonprofits may find more options and carriers to choose from on the private market as compared to the SHOP, where some states only have one or two plans to choose from.
The Future of Health Insurance for Nonprofits?
For many small nonprofits, traditional group health insurance is unattainable, or undesirable. Individual health insurance with premium reimbursement or private exchanges paired with individual health insurance are the future of small business health insurance -- and are often the best options for small nonprofit organizations.
How Premium Reimbursement Works for Nonprofits
Small nonprofits face unique challenges with hiring and retaining employees. With limited resources, leadership teams must be strategic about how to allocate compensation and benefit dollars.
To gain control over the organization's health benefits budget, and to show appreciation to loyal, hardworking employees, many nonprofits are switching from group health insurance to premium reimbursement.
This section includes:
A cost savings example, and

Ten frequently asked questions about premium reimbursement.
Cost Savings Example
In this example, a nonprofit with 20 employees is evaluating health benefit options.
Option #1: Group Health Insurance Policy
First, the nonprofit evaluates a group health insurance policy with a $6,000 family deductible on the most popular insurance carrier.The monthly premium is $13,100 with the nonprofit paying 80% and employees paying 20% via payroll.
With group health insurance:
✔ The average monthly cost to the nonprofit is $10,400.
✔ The average monthly cost to employees is $2,700.
Option #2: Individual Health Insurance and Premium Reimbursement
Next, the nonprofit evaluates individual health insurance with premium reimbursement where employees are able to secure the same or better health insurance coverage with the most popular insurance carrier. The nonprofit provides employees an average monthly contribution of $450 per employee. For many employees, this amount covers 100% of the premium.
With premium reimbursement:
✔ The average monthly cost to the nonprofit is $9,000.
✔ The average monthly cost to employees is $300.
In this example, individual health insurance and premium reimbursement creates a total annual savings of $45,600. The nonprofit saves $16,800/year and employees save $28,800/year.
With ZaneHealth, clients regularly see these types of significant savings. Over five years, ZaneHealth saves our nonprofit clients and employees over $25 million!
Q&A - How Premium Reimbursement Works for Nonprofits
1) What is Premium Reimbursement?
Instead of purchasing a group health insurance policy, the nonprofit sets up a formal plan to reimburse employees for individual health insurance premiums.
2) How Does it Work for the Organization?
With premium reimbursement:
The nonprofit sets up a formal plan to give employees monthly healthcare allowances.

Employees purchase their own health plan and submit reimbursement requests.

The requests are processed (usually by a third party) and the nonprofit reimburses employees tax-free via payroll, check, or direct deposit.
3) Is Premium Reimbursement Allowed?
Yes. Using a Self-insured Medical Reimbursement Plan (such as ZaneHealth), nonprofits can reimburse employees for health insurance premiums up to a specified monthly healthcare allowance, and basic preventive health services.
4) When is the Right Time to Switch?
Many nonprofits will make the switch from traditional group health insurance to premium reimbursement during annual renewal time, although there is no requirement to wait. For example, most group health insurance policies may be cancelled at any time. For nonprofits not currently offering benefits, a premium reimbursement benefit can be started any time.
5) How Does it Work for Employees?
With premium reimbursement, each employee selects and purchases an individual health policy that best fits their family's needs, choosing any plan, from any carrier. Employees submit a reimbursement request for their premium expense, and are reimbursed up to the amount available in their balance. They can keep their same network and doctors, and pick a coverage level that fits their health needs. Individual health plans cost 20 to 60 percent less than traditional group health insurance plans, and premium tax credits may be available to qualifying employees.
6) What is Individual Health Insurance?
Individual health insurance is a type of policy that an employee purchases for himself and/or his family - just like car insurance. Employees own the policy and can take it with them if they leave the organization. Employees pay for their policy with their own money, and can be reimbursed for the premium (or a portion of the premium).
7) Is there a Minimum or Maximum Number of Employees that Must Participate?
No. Nonprofits of any size can adopt premium reimbursement. Additionally, there are no required minimum participation requirements and the nonprofit determines the eligibility requirements when they set up the plan.
8) Can the Nonprofit Give Different Allowances to Different Employees?
Yes. Employees in different employee classes may receive different allowances. Allowances may also vary by family status. All employees in the same class should be treated equally.
9) How Do We Explain the New Benefit to Employees?
As your nonprofit transitions to premium reimbursement, it is important to educate employees about how individual health insurance works and its benefits to employees and their families.
Educate employees about:
How to purchase an individual health insurance plan.

Why the nonprofit has decided to offer health benefits in this way. (Remember, it is great for them too!)

The benefits of individual health insurance such as plan choice, portability, and cost-savings.

How to request reimbursement for their premium expenses.

Who to contact, if they have questions.
10) How Can We Calculate the Cost Savings of Switching to Individual Health Insurance Reimbursement?
To calculate potential cost savings, start with a simple financial analysis. Compare the cost of your current employer health insurance with comparable individual health insurance rates in your area. Your health insurance advisor can help, as can a simple online cost analysis.
Recruiting Ideas for Nonprofit Organizations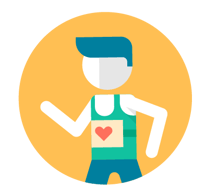 Good hires are key to the success of any organization. This is true for grassroots organizations and small nonprofits - as well as large, established organizations. But finding and hiring the right employees can be tough. Small nonprofits are often faced with limited time and resources, and need to make each new hire count.
According to a hiring survey by CareerXroads, here are the top ways employers are recruiting and hiring employees today.
Employee Referrals
Employer referrals make up 25 percent, a quarter of recruits. Many small employers offer cash or other incentives to encourage employees to participate.
Career Website Page
Nearly another quarter (23 percent) of recruits hear about the job through the employer's career website page. Make sure the organization has a career website page where you list (or link to) open positions and highlight your organization's' mission and culture.
Online Job Boards
According to the hiring survey, 18 percent of candidates are referred by an online job board. Small nonprofits can use free job boards such as Craigslist.com and/or job board aggregator sites such as SimplyHired.com and Indeed.com. Organizations can also post paid job descriptions to general boards such as Monster.com, CareerBuilder.com, and GlassDoor.com, and to local or regional job boards and newspapers.
Colleges & Interns
College candidates (recruits from college or within zero to two years of graduation) represent five percent of recruits. Nonprofits, however, have long relied on university recruiting programs to fill entry-level positions and gain access to workers with up-to-date skills. Plus, small nonprofits offer recent college grads something that many larger organizations cannot -- opportunity for fast growth and front-line experience. Internships and volunteer programs are another way to get fresh talent in the door.
Social Media
While social media is still a small percentage of how candidates say they heard about a job (three percent), it is a growing strategy for nonprofits. As more job seekers use social media and mobile devices to look for work, nonprofits are using social media as a low-cost way to recruit, source, and screen candidates.
Employee Retention Ideas for Nonprofit Organizations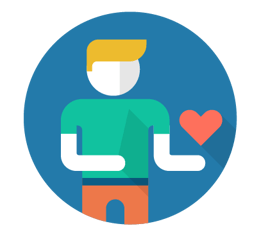 For a nonprofit to thrive in today's economy, finding and retaining the best employees is important. This is especially true for small nonprofits competing with larger organizations, and larger budgets, for top talent.
Happy Employees Help Nonprofits Thrive
Frequent voluntary turnover has a negative impact on employee morale, productivity, and company revenue. Recruiting and training a new employee requires staff time and money.
Some studies (such as SHMR) predict that every time an employer replaces a salaried employee, it costs 6 to 9 months' salary on average. For a manager making $40,000 a year, that's $20,000 to $30,000 in recruiting and training expenses.
But others predict the cost is even more - that losing a salaried employee can cost as much as 2x their annual salary, especially for a high-earner or executive level employee.
So how can a small nonprofit keep their employees from jumping ship? As our workforce becomes increasingly mobile, a well-thought out employee retention strategy becomes just as important as recruitment (if not more).
Here are seven best practices for nonprofit employee retention.
1. Understand Why Employee Retention Matters
Employee turnover costs organizations time and money. Turnover disrupts the flow of a functioning workforce. When an employee leaves there can be a significant knowledge gap left, creating more work as the remaining team members pick up the pieces.
While some turnover is inevitable, having an intentional employee retention strategy in place mitigates the turnover, and its costs, for a nonprofit.
2. Benchmark Your Employee Retention Rate
Do you know your organization's current employee retention rate? Before you start thinking about formal employee retention activities, calculate your employee retention rate and track it periodically, such as quarterly or bi-annually.
The calculation is simple. Divide the number of employees who left during a period by the total number of employees at the end of a period to get the percentage. According to industry standards, 85% or higher is considered a healthy employee retention rate.
3. Use Retention Strategies, Not Guesswork
There are several theories in employee retention strategies. Here's a sample of four common theories:
Positive Organizational Behavior is defined by Fred Luthans as "the study and application of positively-oriented human resource strengths and psychological capacities that can be measured, developed, and effectively managed for performance improvement in today's workplace"
Valence, in Victor Vroom's Expectancy Theory, is the extent to which an employee's goals match the company's goals. The more aligned these are, the higher the employee retention rate.
Abraham Maslow's Hierarchy of Needs theorizes that companies should first take care of an employee's basic needs, such as job security, payment, and health benefits, and then advance to bigger aspirations, like his or her place in the company.
How important is it that employees feel they are being treated fairly? According to John Stacey Abrams' Equity Theory, if a worker feels he is getting what he considers to be fair for the job he is doing in return, he will be happy and remain in the position.
4. Don't Assume Employees Are Happy
One of the worst mistakes a small nonprofit can make is to assume that, because an employee is still there, he or she is happy.
Schedule regular, one-on-one reviews with employees. These review meetings serve as a forum where the employee can receive constructive feedback.
Feedback is important. Even the most productive employees should be given feedback as a part of the retention strategy. Studies show employees not only want acknowledgment for work done well, but also want constructive criticism and routine review of goals and expectations. This makes an employee feel valued and helps keep morale high.
Conduct regular, formal evaluations. Employee evaluations are also a good time to get feedback from employees on what will make them happy. With a retention strategy, always keep a balance between what the employees want and what's best for the organization.
5. Health Benefits are a Key Part of Employee Retention
Health benefits are a vital part of an employee's compensation package, and thus an important strategy for employee retention.
Work with an insurance agent or broker to evaluate your nonprofit health insurance options including private exchange and individual health insurance premium reimbursement.
If the organization can't afford a group health insurance plan, or cannot meet minimum participation requirements, consider a premium reimbursement plan. Premium reimbursement allows your business to provide employees healthcare allowances for their individual health insurance policies. This is an alternative to an employer-sponsored group health insurance plan.
6. Provide Different Benefits to Different Employees
Turnover of certain employees may be more costly than others, thus it is common to provide different levels of benefits to different classes of employees. This is routinely done by major corporations. For example, office assistants are compensated differently than program directors.
Because health benefits are such an important part of compensation and retention, why not provide health benefits that vary by class of employee? Nonprofits can do this with premium reimbursement allowances.
As there are no minimum or maximum contribution requirements with premium reimbursement, a nonprofit can design their health benefits plan to fulfill their exact recruiting and retention needs.
7. Conduct Exit Interviews
Exit interviews provide nonprofits valuable information on the reasons employees seek employment elsewhere.
Develop an exit interview survey that asks for feedback on the work environment, employee benefits, areas for improvement, training, supervision, and workload.
Evaluate the exit interview surveys and incorporate the feedback into the organization's employee retention strategies.
Additional Reading to Help Nonprofit Organizations
Health Care Reform 101 for Small Nonprofits
This "101" article outlines key provisions small nonprofits need to know about health care reform, also known as the Affordable Care Act (ACA) or "ObamaCare". Read More.
How Nonprofits Can Offer Health Insurance
Non-profits value providing health benefits to their employees. But for many non-profits, a traditional group health plan may not be cost effective for employees or the organization. This article outlines how nonprofits can offer health insurance. Read More.
3 Questions Every NonProfit Should Ask Before Choosing Health Insurance
Nonprofit organizations face important decisions about employee health benefits, especially as the Affordable Care Act (ACA) creates new regulations, and new opportunities, for employers. So, what are the key questions nonprofits should ask before choosing health insurance? Read more.
4 Reasons Nonprofits are Switching to Individual Health Insurance
Nonprofits need quality health benefits to attract and retain employees, but with affordable and controllable costs. To gain control over health benefits budgets in both the short-term and the long-term, nonprofits are switching from group health insurance to individual health insurance reimbursement. Why? Read more.
How Individual Health Insurance Reimbursement Works for Nonprofits [FAQs]
This article answers ten common questions about how individual health insurance reimbursement works for nonprofits and employees. Read more.
Finally! Your Nonprofit Can Offer Affordable Healthcare
Due to the changes to the individual health insurance market, nonprofit organizations can finally afford to take care of their valued staff. Instead of providing expensive traditional group health insurance, many nonprofit organizations are helping employees by reimbursing individual health insurance premiums. Here's why employer-funded individual health insurance is a cost-effective option for nonprofit organizations. Read more.