Stand-alone Section 105 Medical Reimbursement Plans provide small business owners a tool to offer tax-free health benefits without the cost or complication of group health insurance. This article provides an overview of Section 105 Medical Reimbursement Plans, and six advantages for small business owners.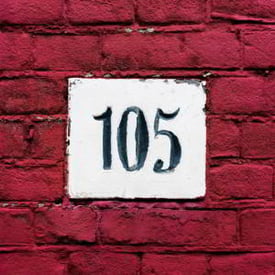 Types of Section 105 Plans for Small Businesses
The most common type of Section 105 Plan is a self-funded (or self-insured) health plan, where the employer self-funds (or self-insures) health benefits rather than pay premiums to an insurance company.
Section 105 Plans are also frequently found in the form of Health Reimbursement Arrangements (HRAs) and other tyoes of medical reimbursement plans. With a Section 105 Medical Reimbursement Plan, a small business might either:
Implement a Section 105 plan alongside a conventional employer-sponsored health insurance plan (to reimburse amounts not covered by insurance). This is often called an integrated or linked HRA.

Implement a Section 105 plan as a stand-alone medical reimbursement plan (to reimburse employees for individual health insurance premiums). This is often seen in the form of a stand-alone HRA, a medical expense reimbursement plan (MERP), or a healthcare reimbursement plan (HRP).
In this article, we are referring to a Section 105 Medical Reimbursement Plan used as a stand-alone health benefit. In this type of plan, a small business does not offer a group health insurance. Rather, they offer a stand-alone Section 105 Medical Reimbursement Plan as the entire health benefit.
6 Advantages for Small Business Owners
1) Predictable Costs
With a Section 105 Plan, the business determines their maximum liability when setting plan funding amounts.
No minimum or maximum amounts to contribute.

No actual costs are incurred until employees receive reimbursement.

The business sets what happens to unused funds at the end of the year (rollover, or use-it or lose-it). When the employee leaves the business, funds stay with the business.
Tip: If your business can contribute any amount to employees' healthcare costs, you can afford a Section 105 Plan. How? The amount to contribute to employee benefits is 100% up to you.
2) Employee Choice
With a Section 105 Plan, employees choose any type of insurance plan from any carrier. On average, individual health insurance plans are 20-30% cheaper than group health coverage for the same type of plan. The small business sees their healthcare dollars go farther.
Additionally, Section 105 Plans encourage consumer-driven spending. When employees see the cost of healthcare and can carry over unused funds to use as they see best, they become smarter healthcare consumers.
Another key advantage: Individual health insurance plan choices and affordabilty expands greatly in 2014 with health reform.
3) Plan Flexibility
With a Section 105 Plan, small businesses can customize virtually every component of their health plan. For example, the business sets how much to contribution, eligibility, etc.
4) Different Employees, Different Benefits
Businesses can set different benefits for different employee classes. For example, rather than allocating $200 to all employees, a business can allocate $300 per month to attract and retain hard-to-find programmers and $175 to entry-level associates.
5) Tax Advantages
Businesses may deduct the cost of a Section 105 Plan as a business expense under IRS Code Section 162. Reimbursements to employees are pre-tax dollars, so the reimbursements are 100% tax-free to employees as well.
6) Easy Administration
Typically, small business owners are not health insurance experts, nor do they want to spend valuable time gaining expertise. With limited resources, the time spent comparing policies, dealing with questions or complaints, and managing the plan falls on the business owner or other key staff. This is valuable time that could be spent growing the business.
By using compliant Section 105 software, plan administration becomes a payroll function. The business simply adds approved reimbursements to employees' paychecks. Once set-up, administration takes 5-10 minutes a month.