Section 2711 of the Public Health Service Act, as added by the Patient Protection and Affordable Care Act, generally prohibits group health plans from placing lifetime and annual limits on the dollar value of "essential health benefits". On June 28th, 2010, the federal government issued interim final regulations related to the lifetime and annual limit rules application to Health Reimbursement Arrangements (HRAs). While most HRAs have been exempted, the federal government requested comments regarding application of these rules to non-exempted stand-alone HRAs.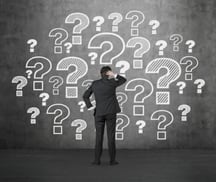 Special Exemptions for Certain Stand-Alone HRAs and Account-Based Medical Expense Reimbursement Plans
According to the interim regulations, the restriction on annual limits applies differently to certain account-based plans, especially where other rules apply to limit the benefits available.
Stand-alone HRAs are a type of account-based group health plan and typically consist of a promise by an employer to reimburse medical expenses for the year up to a certain amount, with unused amounts available to reimburse medical expenses in future years (see Notice 2002-45). By its definition, an HRA imposes annual limits on essential health benefits. That is, reimbursements an HRA participant may receive during a year are limited to the balance of his or her notional HRA account.
As a result, the following HRA plans have been exempted from the annual limit requirements:
"Integrated" HRAs
"Flexible Spending Arrangement" HRAs
"Excluded" HRAs
"Excepted" HRAs
"Retiree" HRAs
For more on this topic, click here to go to the health care reform blog.
Awaiting Guidance on Non-Exempt Stand-alone HRAs
The federal government has requested comments regarding the application of the annual limit provisions to stand-alone HRAs that do not fall into one of the exempted categories.
The comment period was issued on June 28, 2010 ended on August 27, 2010, and the comments (see http://www.dol.gov/ebsa/regs/cmt-1210-AB43.html) overwhelmingly support an exemption for all stand-alone HRAs. However, to date, a "Final Rule" has not been issued on whether Non-Exempted stand-alone HRAs violate the Statute. While the federal government has not directly finalized which stand-alone HRAs (if any) are subject to the annual limit requirements, the vast majority of HRA plans are already exempted as described above.
For more on this topic, click here to go to the health care reform blog.