In the past, most small businesses offered health benefits to employees with a group health insurance policy. But, many small businesses face challenges with offering health benefits in the traditional way. As a result, small businesses are looking to new ways to offer health benefits. And here's a surprise - the solution involves not offering health insurance at all.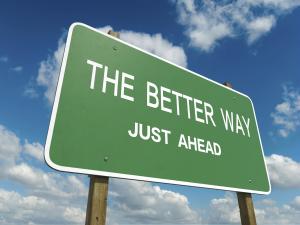 Note: This article an excerpt from our free resource, A Step-by-Step Guide to Individual Health Insurance for Employees. If you'd like to download the full resource, click here.
Why are Small Businesses Looking for a New Way to Offer Health Benefits?
For small businesses (with fewer than 50 employees), group health insurance poses big cost challenges. Since 1999, the cost to cover employees has nearly tripled. These annual cost increases are not sustainable for many small businesses or employees.

But fortunately, there is a silver lining. There is a new way to offer employee health benefits. And, it starts with a fresh approach..
A New Way to Offer Health Benefits
A new way to offer small business health benefits is with individual health insurance.
Individual health insurance is a new concept, but has some positive features for small businesses. Specifically, individual health insurance:
Costs 20 to 60 percent less, on average, than group health insurance,

Allows employees to pick the plan that best fits their needs, including the doctors, and

Stays with employees when they switch jobs.
Additionally, your small business can contribute to employees' health insurance expenses by setting up an individual health insurance reimbursement plan. This allows your business to contribute to employees' healthcare expenses, without purchasing an actual health insurance policy.
Is this just another passing fad? All signs say no. In fact, it's estimated that by 2017 60% of small businesses will transition to individual health insurance reimbursement.
New Advantages of Individual health Insurance
To help understand the benefits of offering health benefits this way, here is a chart comparing group health insurance to individual health insurance.
Successfully Transitioning Employees to Individual Health Insurance
Sounds great, right? But how does a small business actually make the switch? After all, change can be hard.
Don't worry. Here are four easy steps to help your small business successfully transition employees to individual health insurance.
Step 1: Cancel your group health insurance policy (if you offer one)

Step 2: Set up a reimbursement program

Step 3: Educate employees

Step 4: Provide employees resources to help select a plan
Conclusion
If you're like most small businesses, you are challenged by the cost and complication of traditional group health insurance. But know this - there is a new way to offer health benefits. The new way is individual health insurance with an individual health insurance reimbursement program.
What questions do you have about small business health insurance? Leave a question or comment below.