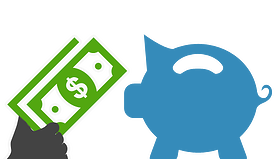 In January, 2010, the Centers for Medicare and Medicaid Services (CMS) issued a revised MMSEA Section 111 MSP Mandatory Reporting GHP User Guide which clarifes the Health Reimbursement Arrangement (HRA) reporting requirements for Medicare Secondary Payer.
Click here to access the most recent alert put out by CMS.
Who is required to report HRA plans?
If you self-administer your HRA, you will be responsible for submitting the Section 111 information on behalf of those plans. Otherwise, the third party administrator (TPA) may file on your behalf.
When is reporting required?
HRA-only Responsible Reporting Entities (RREs) were expected to register by May 1, 2010 in order to complete the registration process by June 30, 2010. There will be a testing period from July 1st, 2010 until September 30th, 2010.
Beginning October 1st, 2010, reporting with begin.
Other Key Things to Note:
HRAs offered in conjunction with a group health plan should not be reported separately from the group health plan coverage.