Nonprofits value providing health benefits to their employees. For many nonprofits, however, a traditional group health plan may not be cost effective for employees or for the organization. A health reimbursement strategy paired with individual health insurance offers an alternative to traditional health insurance plans. This strategy is gaining popularity with nonprofits, as it provides a way to offer employees excellent health benefits without bearing the cost or risk associated with traditional health insurance.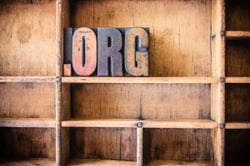 Why Nonprofits Want to Offer Health Insurance, But Struggle To Do So
Small nonprofits face unique challenges in hiring and retaining employees. With limited resources, leadership teams must be strategic about how to allocate compensation and benefit dollars.
When it comes to health benefits, controlling costs has become a major challenge. Over the past fifteen years, the average national cost to cover an employee with group health insurance has increased 174 percent. That is an average of 12 percent per year (Kaiser Family Foundation, 2014).
The Department of Health and Human Service's Agency estimated there were over 500,000 nonprofit employers in the US in 2013. Of these nonprofits:
Nearly half had fewer than 10 employees and two-thirds had fewer than 50 employees.

Only 47% with fewer than 50 employees provide employees health insurance coverage.
Small nonprofits have been hit particularly hard, as increased premium costs and decreased coverage have been sharply felt by both the organization and employees alike.
New Health Insurance Options for Nonprofits
As a result, educated nonprofits are switching employees to individual health insurance and reimbursing employees' premiums, or a portion of premiums, a well as qualified medical expenses through a qualified small employer health reimbursement arrangement (QSEHRA). QSEHRAs offer nonprofits something new - flexible, cost-controlled, and sustainable employee health benefits. The concept is simple:
Cancel the group health insurance policy (if offered).
Define any amount the organization can afford for health benefits (no minimum amounts).
Use an HRA administration tool to give each employee a fixed dollar amount to use on personal health insurance.
Provide employees with information and resources on where and how to select their own health insurance policy.
Then, employees purchase their own individual/family policies and choose how to spend their healthcare allowance. Eligible employees can use their allowance to reimburse themselves for individual policies through the Health Insurance Marketplace as well as for certain medical expenses.
An HRA is an affordable alternative to an employer-sponsored group health insurance plan. As you can see, HRAs by themselves are not health insurance plans. Rather, they are an affordable way to offer health benefits to employees.
Fiscal Control & Predictability
One reason nonprofits offer a Small Business HRA is because it gives the organization significant control of the cost and design of the benefit, allowing a nonprofit to meet their budget and provide predictability to the board of directors. For example, the organization decides:
Amount of the health insurance allowances, and the ability to design different allowance amounts by an employee's family status (i.e. $200 for single employees and $400 for employees with a family).
Employee eligibility criteria, beyond federally mandated inclusion of full-time, W-2 employees.
Conclusion
For smaller nonprofits, a QSEHRA is the emerging way to offer valued employees health benefits.
With individual health insurance, employees pick the plan that best fits their needs, including the doctor, keep the plan for as long as they want, and save money.
With a reimbursement program, the nonprofit has a flexible, affordable health benefits program that helps recruit and retain the best employees.
What questions do you have about nonprofit health insurance or about individual health insurance reimbursement? Leave a comment below.
Editor's Note: This post has been updated with the most current health insurance information. The article was originally published in April of 2013.