Editor's Note: This article has been updated with the most recent health insurance information and data as of October 2015. The article was originally published on December 13, 2013.
It's that time of year when small businesses are looking at health benefits for the new year and evaluating options. During this renewal season, smaller businesses are in an interesting position. Small businesses with fewer than 50 employees are not mandated by the Affordable Care Act (ACA) to offer traditional health insurance. And, because of the ACA there are new, more affordable health plan options for small businesses - including small businesses who have been priced out of traditional group health insurance. These two factors create new alternatives, and opportunities, for small businesses to offer health benefits.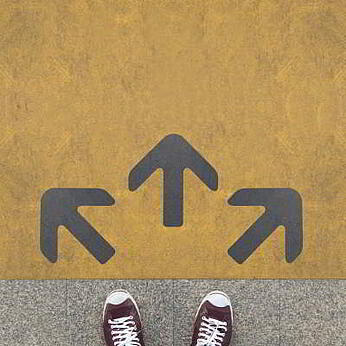 Here are the top three health insurance alternatives small businesses are evaluating today's market.
Top 3 Small Business Health Insurance 'Alternatives'
#1) Small Group Health Insurance Plan (The Non-Alternative)
The first on our list is the non-alternative - a small group health insurance plan.
A small group health insurance plan is the traditional way for small businesses to offer health insurance, so why include this on our list? Because there are new group health insurance plan options available to small employers.
One of the "new" options is the SHOP Marketplace. The SHOP Marketplaces are public health insurance exchanges for small businesses. Although the choices are somewhat limited and they have not been widely adopted, the SHOP Marketplaces could be a good coverage option for small businesses - especially if they qualify for the small business health-care tax credits.
However, like traditional small group health insurance plans there are certain requirements making them prohibitive for many small businesses. For example, in Massachusetts employers participating in the SHOP must contribute at least 50 percent of the premium amount, employers with 1-5 employees must have 100 percent of the employees enrolled, and employers with 6-50 employees must have at least 75 percent enrolled.
To explore group health insurance plan options and purchase a policy, small businesses can work with a licensed health insurance broker and/or explore options online.
#2) Qualified Small Employer Health Reimbursement Arrangement (QSEHRA)
The second option is a popular small business health insurance alternative, and is a personalized approach to offering employee health benefits - reimburse premiums instead of paying them.
A QSEHRA personalized health benefit is a viable option for small businesses because it removes many of the barriers of offering traditional health insurance, such as high costs, minimum participation, and minimum contribution requirements.
Here's how this option works:
The employer sets up a QSEHRA to give employees a monthly health-care allowance.

Employees select an individual plan from a health insurance professional, from an insurance company, or online through a private or public exchange. Eligible employees can access discounts on their premiums via the premium tax credits, though coordination with HRA benefits is required.

Employees are reimbursed by the HRA for their premium and other qualified medical expenses, up to their balance amount.
For many small businesses, an HRA is the most cost-effective solution because the small business can contribute any amount, up to annual federal limits of $4,950 for single employees and $10,000 for employees with a family.

To set up this type of health benefit, the business generally works with a health insurance professional and/or a health reimbursement software provider.
#3) Offer Nothing
The last small business health insurance alternative is to offer nothing to employees. In other words, do not offer a formal health benefit.
Some small businesses are taking this approach because: #1) they cannot afford a small group health insurance plan, and #2) they do not know that individual health insurance reimbursement exists on a formal, tax-advantaged basis.
Other businesses do not want to contribute to employees' health insurance expenses or are not at the tipping point in their business where benefits make sense.
Other Small Business Health Insurance Alternatives
Of course, within these core three options there are variants. However, in the vast sea of options available to small business owners, most choices fall within the three core options.
For example, "sending employees to the individual health insurance exchanges" is an option small businesses are discussing. This could mean a couple different options. If the small business wants to contribute formally to employees' expenses, then they could set up a formal reimbursement plan (option #2). If they don't want to contribute, it would be option #3 - offer nothing.
Similarly, a private health insurance exchange would be either a variant of small group plan/s (option #1) or individual health insurance reimbursement (option #2). And, a co-op is a variant of a small group plan (#1).
What small business health insurance alternatives (or options) are you seeing in the market? What are we missing from this list? Leave a comment below.