Health insurance renewal time is upon us, and whether you're researching more cost-effective health plans or researching small business health benefits for the first time, a common question is, "How much does it cost to provide health insurance to employees?"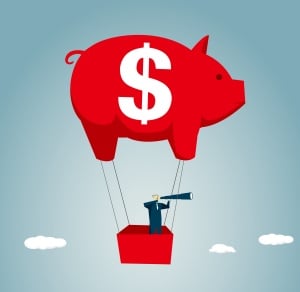 The cost of providing health insurance to employees depends on a few factors:
The insurance carrier

The type of plan you choose (ex: PPO, HMO, etc.)

The network of providers

Your location

Your contribution strategy

The demographics of your employees (your "employee census")
If you're still in research mode and not quite ready to get detailed quotes from a health insurance adviser or health benefits company, you can learn a lot about the cost of employee health insurance by understanding national averages and basic coverage concepts.
Here is a concise breakdown of the cost of providing health insurance to employees.
How Much Does Small Business Health Insurance Cost?
When an employer provides health insurance coverage to employees, the business purchases a plan (or plans) to cover all eligible employees and dependents. This type of coverage is commonly called a "group health insurance plan" or "employer-sponsored health insurance."
In 2017, the average cost of insurance per employee for family coverage was $18,764 with workers on average paying $5,714 towards the cost of their coverage. In 2018 that number rose to $19,616, a 5% increase. In 2018, workers paid 18% of the cost for single employee and 29% for family coverage (source). Although numbers vary by company and provider, the average costs continue to rise.
How Much Does Insurance Cost for Employers?
$13,927 annually (71 percent of the premium) to cover a family
How Much Does Insurance Cost for Employees?
$ 5,689 annually (29% of the premium) to cover a family
Employee costs are typically taken through a payroll deduction.
Related: How Much Does Group Health Insurance Cost?
Additionally, premium costs with a group health insurance plan may change annually. In fact over 90 percent of employers are seeing rate increases at renewal time, with about a quarter seeing double-digit premium increases.
To minimize or reduce fluctuation in premium amounts, and to control the cost of benefits from year to year, one option is to change contribution strategies.
Controlling Costs with a Reimbursement Strategy
Instead of purchasing a group health insurance policy and paying premiums set by the insurance company, an alternative strategy is to define a contribution amount toward employees' health insurance. With this type of reimbursement plan, the business:
Sets any contribution amount to employees' health insurance costs

Allows employees to purchase a health insurance plan (either through a private exchange or the health insurance Marketplaces)

Reimburses employees for their premiums, up to their available balance amount
The cost of health benefits with a reimbursement strategy? Any amount the business can afford.
That being said, many businesses look at the cost of the individual health insurance policies the employees will be purchasing to help set the contribution amounts. In 2016, the cost of individual health insurance for a 40 year old on a Silver plan averaged $351.02 per month or $4,212.24 a year.
Conclusion
On average, the combined cost of providing group health insurance is $6,251 per year for single coverage (2015) or $17,545 per year for family coverage.
To offer more affordable health benefits, one solution is to adopt a defined contribution strategy where employees purchase individual health insurance and are reimbursed by their defined contribution allowance.
In a time of steep annual rate increases for group health insurance, a defined contribution model offers cost predictability and access to quality health insurance coverage.
Do you have questions about how much it costs to provide health insurance to your small business employees? We'd be happy to answer. Leave a comment below.