Premium tax credits are available to the majority of individuals and families who do not receive insurance through work. Here's an overview for employees on the premium tax credits, including how to qualify for a health insurance discount in 2014 and 2015.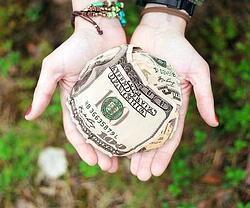 What are the Premium Tax Credits?
As of 2014, the federal government is providing discounts for health insurance to eligible individuals and families. The discounts, called the premium tax credits or health insurance tax subsidies, help you buy
affordable individual or family health insurance coverage through the new state Health Insurance
Marketplaces (ex: HealthCare.gov).
How Do You Qualify for a Premium Tax Credit?
If you meet certain income requirements, and do not have access to affordable health insurance through
your employer or another government program, then you most likely qualify for a premium tax credit.
Eligibility is based on a standard called the "federal poverty level" (FPL). Your tax credit caps the cost of health insurance between 2% and 9.5% of your annual household income, depending on how much money you make relative to the FPL.
Individuals and families who earn up to 400% of FPL may be eligible. This translates to an individual earning up to $46,680 in 2014 and a family of four earning up to $95,400 in 2014.

How Much are the Premium Tax Credits?
The premium tax credits cap the cost of your health insurance at 2% - 9.5% of your household income, if your household income is up to 400% above the federal poverty line (FPL).
For example, if you are single and make $25,000/year in 2014 (218% FPL), the most you will pay for a Silver health insurance plan is $258/month (6.92% of your income).
There are several online calculators available, such as this one.
How Do I Access the Premium Tax Credits?
To receive a premium tax credit, you must purchase health insurance through your state's Marketplace.
Each state has website where you can view and compare policies, enroll in a plan, and receive the premium tax credit. A licensed health insurance broker is a great resource for help selecting a health plan. Look up your state marketplace here.
How Can My Employer Help?
Your employer can help you with the cost of your individual health insurance plan, and allow you to be eligible for the premium tax credits, by setting up a plan to reimburse you for your premium expenses.
This type of plan is called a "pure" defined contribution health plan, or a Healthcare Reimbursement Plan.
See this example of how employers can help.
Do you have questions about how to qualify for premium tax credits? Leave a comment and we'll help answer them.