It's a common small business challenge - you want to help employees with the cost of healthcare, but traditional job-based health insurance is not in the cards. If this sounds familiar, your business has likely asked, "Can we give employees money for health insurance?"
The answer is yes, although there is a right way - and a wrong way - to go about it. This article outlines two compliant options for giving employees money for health insurance, how these two options work, and basic rules to follow.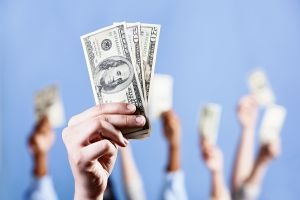 2 Options for Giving Employees Money for Health Insurance
There are two main options for giving employees money for health insurance:
A taxable stipend

A tax-free reimbursement arrangement
How Does a Taxable Stipend Work?
With a taxable stipend, employees receive a fixed, taxable stipend to purchase health insurance. Essentially, the business is grossing up salaries or providing taxable raises.
With a taxable stipend, employees receive the money whether or not they actually purchase health insurance, and the employee's monthly contributions are typically added to his or her paycheck. At the end of the year, employees receive a form showing the amount of their stipend that they should report as income on their personal income tax return.
How Does a Tax-Free Reimbursement Arrangement Work?
With a formal, tax-free arrangement, employees are granted a fixed allowance amount to reimburse themselves for health insurance and other qualified medical expenses. However, they only receive money if they actually incur a qualified expense.
Employees purchase their own individual health insurance policy and submit proof to their employer (or the employer's third-party provider). Employees receive monthly reimbursements up to their allowance amount that are typically added to their paycheck tax-free.
To set up this type of arrangement, employers use a qualified small employer health reimbursement arrangement (QSEHRA) or small business HRA.
To learn more about these and other options for 2019, download our newest eBook, The Small Business's Guide to Health Benefits in 2019, by clicking below.
Can I Just Pay for Employees' Health Insurance Directly?
There are three major reasons why you, as an employer, should not pay for employees' individual health insurance premiums directly.
We've written about this topic extensively (read more here). To summarize, paying for individual health insurance without a qualified reimbursement plan (ex: Section 105 medical reimbursement plan) causes the employer to "endorse" the individual health insurance plans, which can lead to ERISA violations. It also causes the payments to become taxable income to employees.
Additionally, paying for individual health insurance directly is considered a type of Employer Payment Plan. Because Employer Payment Plans do not comply with new Affordable Care Act reforms, employers face penalties for noncompliance starting this year.
Conclusion
For most small businesses, traditional group health insurance is out of reach. But, that doesn't mean health benefits are not attainable. As an alternative, small businesses are adopting health insurance stipends or formal tax-free reimbursement programs to help with the cost of employees' healthcare.
Do you have questions about how to give employees cash for health insurance - the right way? Leave a comment and we'll help answer them.