Employers are allowed to use Health Reimbursement Arrangements (HRAs) to reimburse employees tax free for individual health insurance premiums, similar to the way employers contribute on a tax free basis to group premiums. This has been clarified with the release of numerous U.S. Treasury and State publications spelling out how employers can use HRAs for tax-free reimbursement of the premiums paid for personal health insurance policies. See "Insurance Premiums" in IRS Publication 502. Also see IRS Publication 969.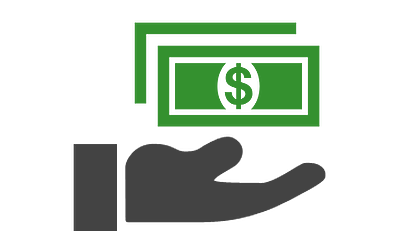 There are specific HIPAA and ERISA regulations governing the distribution of individual health insurance policies at the workplace--basically restricting employer involvement with the sale or administration of employee Individual health insurance policies.
The HRA administration platform utilized should ensure employer compliance with these regulations.
Today, less than 50% of small employers offer any employee health benefits, and every year 2 million fewer employees receive group coverage due to rising cost.
Confusing, Outdated and Unenforced State Insurance Regulations

HRA tax-free reimbursement by employers to employees for the cost of individual health insurance premiums is absolutely allowed in all U.S. States. Period.
In some states, there are confusing, outdated and unenforced insurance regulations stating or implying that the payment by an employer with less 50 employees of an individual policy premium could result in the insurance company having created a "group plan"-- thus, requiring the insurance company to offer the same individual policy to all employees of the "small employer" regardless of health status.
While such specious regulations have never been tried in the courts, if they were tried and proven valid, such validity could only benefit both employers and employees. Most insurance carriers ignore these regulations entirely when a proper HRA administration system is utilized or take a "don't ask don't tell" policy with respect to their policyholders.
Note that these regulations do not apply to employers, since state insurance departments regulate insurance carriers (NOT employers).
These insurance department regulations are practically unenforceable since:
When reimbursing an employee's HRA claim through a HIPAA- and ERISA-compliant platform, employers are unaware whether the HRA reimbursement is for a doctor visit or a health insurance premium; and

Insurance carriers are unaware if, after a policyholder pays a monthly premium, the policyholder later receives reimbursement from their employer for the premium.
As a further complication, several states such as many states recently began requiring small employers to offer either Section 125 (Cafeteria Plan) or Section 105 (HRA) tax-free reimbursement of employees' individual health policy premiums.