Recently, we wrote about four characteristics of how small businesses buy health benefits and how small and medium businesses (SMBs) have significant buying power in the health insurance industry. So, how can health insurance brokers and agents take advantage of this market opportunity and effectively prospect SMBs?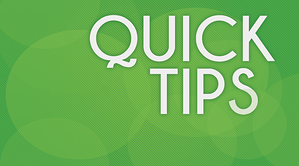 We've put together 9 quick tips for effectively prospecting SMBs for health insurance and defined contribution health benefits.
1. Shift from Salesperson to Consultant
You will have the most sales success when you slow down, shift into the role of a consultant, and move away from "just selling". After all, how do you know what health benefits to sell until you fully understand your clients' needs?
2. Understand the SMB's Unique Challenges
A SMB may present a challenge, but what is the true challenge? Seasoned professionals will always say "the first question is never the actual question." Follow up with 2-3 more questions to get to the real pain and the real need.
3. Understand the SMB's Buying Process
Understand where the prospect is in their buying process, and who the decision makers are by asking these types of questions:
Who will be involved in the decision? What are their steps to make a decision?
Who are the most influential decision makers? At what stages should they be involved?
What does each decision maker want? What are his or her problems/needs?
What is the attitude of the most influential decision maker about your company and the

solution? How do they feel about it?
Then, match the steps of your sales process to where they're at in the decision-making process.
4. Use Education and Analysis
Once you understand their true challenges and their buying process, take an educational approach. Use specific numbers and analysis that help them solve their challenge.
5. Provide Value in Every Touch, and Make Multiple Touches in a Variety of Ways
Be helpful and add value in every contact. Don't talk product, talk benefits. Don't pitch the solution too soon.
How many touches does it take? Research shows it takes many attempts to get through to prospects… 7, 8, 9, or more. It often takes more touches than you think. And, use of variety of methods such as calls, email, and in-person.
6. Make the Right Offer
Make the right offer, at the right time. At first contact, your offer may be a 5-minute phone call. The second offer may be a 30-minute in person health benefits assessment, etc. The third offer may be a meeting to review a proposal. Always know what your goal is for the outcome of the meeting. As you can see, the offer isn't the sale until the end of the buying process and timing is important.
7. Be Open and Honest
Integrity speaks volumes with SMBs.
8. Stay Connected to Old Leads
Just like you would with new leads, take the consultant approach with old leads, too. Use new developments in health reform and defined contribution to make contact with a previously closed prospect. Why? Budgets change, the economy changes, and decision makers
change. Unless specifically told otherwise, stay in contact even after a no.
Lastly...
These tips reinforce the concept that SMBs have a strong demand for educational outreach and rely on trusted colleagues, friends, vendors, and consultants to help make important business decisions. The following strategies will help you, their broker or agent, find solutions to their problems instead of selling them. You will become their go-to-person for changes with health reform, reporting, compliance, health insurance, and best practices.
What are your prospecting tips for working with small and medium businesses (SMBs)? Join the discussion in the comments below.