Navigating the waters of group health insurance can be frustrating for small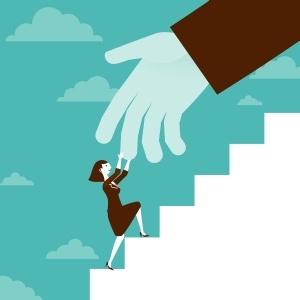 business owners. Not only are premiums expensive, but they are also constantly increasing, and the regulations are difficult for many small businesses to keep up with. If you are struggling with group health insurance, we have good news: There's another option.
Employer Contribution Requirements: Group Health Insurance
The majority of health insurers place a minimum contribution requirement on group health insurance policies—in most cases, 50 percent or more (not including spouses or dependents). This is meant to protect the insurance company from increased risk.
If an employer covers a significant portion of a health insurance premium, employees are more likely to enroll in coverage, allowing for a more diverse risk pool. In addition, this requirement prevents "adverse selection," which occurs when only those with chronic conditions and illnesses sign up for coverage. Having an even ratio of healthy to sick people creates a more stable risk environment for insurance companies.
Small Business Tax Credits Through the ACA
The Affordable Care Act (ACA) states that qualified small businesses can receive tax credits on their group health insurance. One of the requirements for this tax credit is that a small business must contribute at least 50 percent of the total premium cost (not including spouses or dependents). Businesses must also purchase these policies through the Small Business Health Options Program (SHOP) Marketplace.
Employer Contribution Requirements: Small Business HRA
Unlike group health insurance, the new qualified small employer health reimbursement arrangement (QSEHRA), or Small Business HRA, does not have minimum contribution requirements. Qualified small employers are allowed to decide upon an amount per employee per month that the business can afford.
All contributions made through a Small Business HRA are tax-free, both for the company and the employee. In addition, businesses get to keep any unused funds at the end of the year.
Open Enrollment Deadlines and the Small Business HRA
The Small Business HRA became available on January 1. Open enrollment ends on Tuesday, January 31, and all selections must be made by that point for 2017 coverage. If your employees miss this deadline, they would only be allowed to enroll if they qualified for a special enrollment period.
Conclusion
The new Small Business HRA provides more flexibility for small employers than traditional group health insurance. There is no minimum contribution requirement and the businesses can set the amount they want to spend on health benefits for their employees. Remember that open enrollment is rapidly coming to an end. Sign up by Tuesday, January 31, to lock down coverage for 2017.
What questions do you have about the Small Business HRA? Let us know in the comments below.