Let's face it. We've all started a new job where we spend the first day, week, or even month reading dry procedural manuals, shadowing staff, setting up our workstation, and well… twiddling our thumbs wondering when we can actually get to work.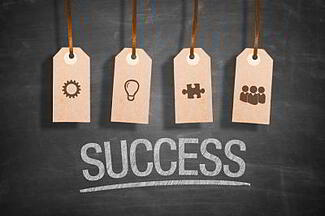 Don't let this happen with your new staff.
As part of your small business retention strategy create an onboarding program that engages employees quickly. By doing so, you'll reduce the cost of employee turnover.
The following is an excerpt from our free resource, The 20 Greatest Recruiting and Retention Tips. If you'd like to download the full resource, click here.
Why Employee Onboarding?
Small and growing businesses may not feel like they have the resources for a structured employee onboarding program. However, it has clear benefits for employers of all sizes - and it's pretty simple to organize and manage.
Want proof?
A quarter (22 percent) of employee turnover occurring in the first 45 days of employment. Additionally, new employees who go through a structured onboarding program are 58% more likely to be with the organization after three years.
As you can see, having an intentional and structured onboarding program can make a big impact on your employee retention and on your bottom line. After all, the cost of losing an employee is expensive.
Reduced turnover isn't the only reason small businesses conduct these programs. Employee onboarding also reduces costs associated with on-the-job learning and saves supervisors time training the new employee - thereby increasing productivity of your business.
Related: 4 Signs Your Small Business On-Boarding Program Needs a Tune-Up
Engage Employees Quickly
With new employee onboarding, how do you engage employees quickly? Here are a few tips.
Design your on-boarding program around getting employees to a productive level quickly, where they are contributing value to the organization.

Provide the right level of training so they can get working quickly, but also correctly.

Ask for their input along the way by asking, "What's working well? What's not? What would you improve?" This gets new employees thinking about the process, and contributing new ideas.

Find ways to connect new employees to your overall mission, goals, or vision.
Additional Onboarding Tips
In addition to engaging employees quickly, consider these employee onboarding tips:
Establish a healthy employee to manager relationship (most employees leave managers, not companies, after all).

Incorporate socialization - have some fun!

Use gamification for a competitive spirit.

Have the employee's workstation set up on their first day.
Conclusion
By engaging employees quickly, new team members will positively impact your organization's profitability, and will feel more engaged personally. It's a win-win for your small business and employees.
What are your tips for employee onboarding? Leave a comment below!