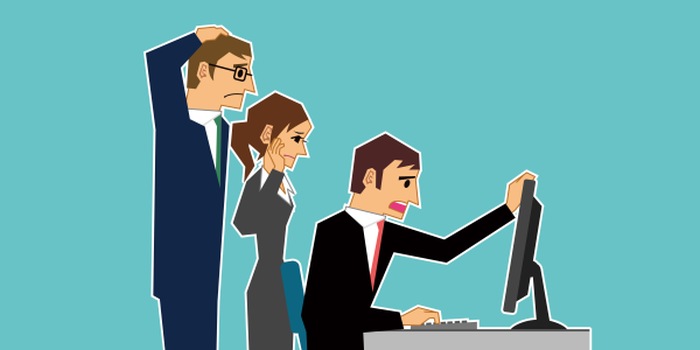 Let's cut straight to the chase here, writing job descriptions is usually a last-minute sort of thing, isn't it? You're busy attending to the day's various duties and realize you need to post a position for your company, so you quickly write something and post it on Indeed.com, Monster.com, or a plethora of other sites. But, have you ever wondered if there was an effective way to write a job description that'll lead to better retention?
Better yet, have you ever wished for a job description template with which you can easily fill out and continue your busy day, and it still be an effective way to attract qualified candidates? You're not alone. Most small business owners prefer time-saving templates, tips, and techniques. So, to help make your recruiting more effective and time-efficient, we've designed a quick, yet extremely compelling job description template.
Why You Need Outstanding Job Descriptions
Sure, you can write a job description which lists every qualification under the sun, but what will be the result? Scads of applicants - something you don't necessarily want. Instead, you want a handful of extraordinary, qualified candidates.
Why?
Well, the short answer is that it saves you time and attracts the exact candidates you need. If you have 325 résumés stacked on your work desk to go through, chances are finding the best fit for your company will be nearly impossible to do efficiently. For this very reason, you need outstanding job descriptions to attract exactly who you're looking for.
Related: Why Small Businesses Need Job Descriptions
An Incredible Job Description Template
Keeping in mind that a job description is your key to finding the perfect candidates, below you'll find the only job description template you'll ever need. While you're not legally obligated to write a job description a short, yet compelling summary of your open position is the perfect way to catch the attention of candidates in a precise manner.
Don't Forget…
The last, yet most important piece of information is this: Keep your job description compelling, but brief. As you go through and write job descriptions, think about the most simple and effective way to word something. Leave out any "filler" words and sentences.
If your job description is too long, you'll drive away valuable candidates. If it's too short, you'll get too many candidates who are not qualified. Keep this in mind as you carefully plan job descriptions.
Related: How to Recruit - Prepare to Hire Before You Take the Plunge
Conclusion
When it comes down to it, the job descriptions you write will be the difference between well-qualified, amazing candidates and mediocre candidates. To avoid long hours of résumé reading/sorting and interview after interview of unqualified candidates, write job descriptions for the exact candidates you want to see - the candidates who will truly make a difference at your company.
Don't Miss: Small Business Tips for Interviewing Candidates
How can I help you start filling out your job description template? What questions do you have? Comment below, let's get a discussion going.