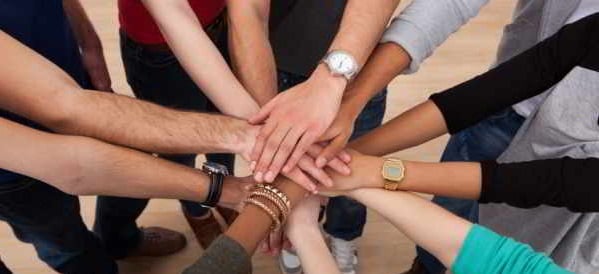 When your company grows quickly, your hiring changes too. Gone are the days when everyone in the company has a seat around the table to interview a candidate. If fact, as the CEO or owner, you can no longer meet with each and every candidate to share the company's history, vision, and department goals before they are hired. Instead, you entrust the hiring process to your managers and HR team members. You build processes to onboard and retain employees in an effective and consistent way.
This, however, is easier said than done. Your staffing needs grow quickly and individual departments work hard to hire and train employees quickly, but consistency suffers.
At Zane Benefits, we are a fast-growing company. We've had our share of hiring spurts. As such, our onboarding program has evolved over time. But one important tip we've learned along the way is this - to build an effective employee onboarding program you need a healthy leader to employee relationship.
Let's examine further why fostering a healthy leader to employee relationship is key to a successful onboarding program.
Note - The following is from our free resource, The 20 Greatest Recruiting and Retention Tips. If you'd like to download the full resource, click here.
Most Employees Leave Managers, Not Companies
You've heard the phrase. Most employees leave managers, not companies. Which is why it is so important to invest in your managers.
Not only do managers hire, train, and supervise employees, they also communicate the goals of your company. They represent what your company is all about. They are a reflection of you and a reflection of your vision for success.
As such, your managers' success (or failure) with hiring, training, supervising, and communicating vision has a significant impact on employees' success at your company. Managers fail at these activities by not doing them properly, or simply not interacting with the employee enough (especially in the first 90 days). Either way, your managers directly impact employee turnover.
This means the employee to manager relationship is one of the most important relationships a new hire needs to establish. The more you can do to build opportunities for managers to interact with new employees early and throughout the onboarding process, the better.
Ways to Foster a Healthy Leader-Employee Relationship
Fostering a leader-employee relationship is simple, but you have to be intentional about it. Here are a few things we've done at Zane Benefits.
Be Open and Honest. This is a key component of our culture at Zane Benefits. It helps all employees know that feedback and transparency are important to our company, and expected. As such, managers ask for feedback regularly from employees -- during onboarding and throughout employees' careers.

Clear Training Deliverables. During onboarding, outline key deliverables new hires are expected to accomplish. Managers should meet with new hires regularly to review the deliverables and provide support. This is especially effective when the manager is not doing 100% of the training.

Regular Check-Ins. Schedule (and keep) regular check-ins with new hires. At Zane Benefits, we meet weekly (at minimum). With new hires, you may want to meet daily to discuss how training is going and progress toward goals. I know, managers are busy. But it is vital they take time with new hires to provide support and training.

Communicate History and Vision. As we've already mentioned, your managers are the key communicators to their teams about the company's history and vision. Make sure all managers are training new hires on company history and vision in a consistent way. If all new hires are knowledgeable on the company history and vision they will be well equipped to do their job, and will represent your company well.

Connect New Hires to the Leadership Team. Lastly, find opportunities for new hires to interact with other leadership team members. For example, schedule a quick lunch or meet and great with a couple different leadership team members. Exposure to different managers and teams gives new hires a sense of the bigger picture.
Additional Onboarding Tips
In addition to building a leader to employee relationship, consider these employee onboarding tips:
Use gamification to instill healthy competition and engagement.

Incorporate socialization - have some fun!

Engage employees quickly to reach productivity faster.

Have the employee's workstation set up on their first day.
Related: 75% of Employees Feel 'Off-Course' - What This Means For Retention
Conclusion
Whether you've gone through a recent hiring spurt, or simply need effective ways to onboard employees on a small business budget, remember to foster the leader to employee relationship. The result? Employees are engaged quickly and are better able to perform at their jobs.
What are your tips for employee onboarding on a small business budget? Leave a comment.