I briefly mentioned this before, but here's a trick you can use to help make educated decisions when you need to buy health insurance. This applies to both group and individual policies.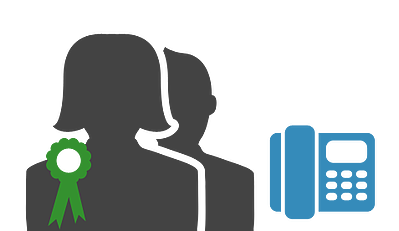 Many people don't realize this, but different insurance policies often pay dramatically different commissions to the insurance agent. Even if two policies cost the exact same amount, that doesn't mean the commissions are the same. In most states, insurance agents are required to tell you exactly what they'll make off a policy, so you should go ahead and ask.
You won't necessarily know which policy is the best based on commissions, but that information will help you make sure that your insurance agent is acting in your best interest. Many of you probably have a trustworthy agent and this may not be necessary, but if you're not entirely sure who to trust, this is a great litmus test.
If an agent is recommending that you buy a policy that pays low commissions, it's a safe bet that the agent is acting in your best interest. This doesn't mean that an agent is being dishonest by trying to sell you a policy that pays high commissions, but the more information you have, the more confident you can be with your decision.
Something to keep in mind is that a health insurance policy is legally required to cost the same no matter who sells it to you. You might try to get clever and assume that if you can find an agent that makes lower commissions, that will make the policy cheaper, but that's just not how it works. Buy the policy you want from an agent you trust.