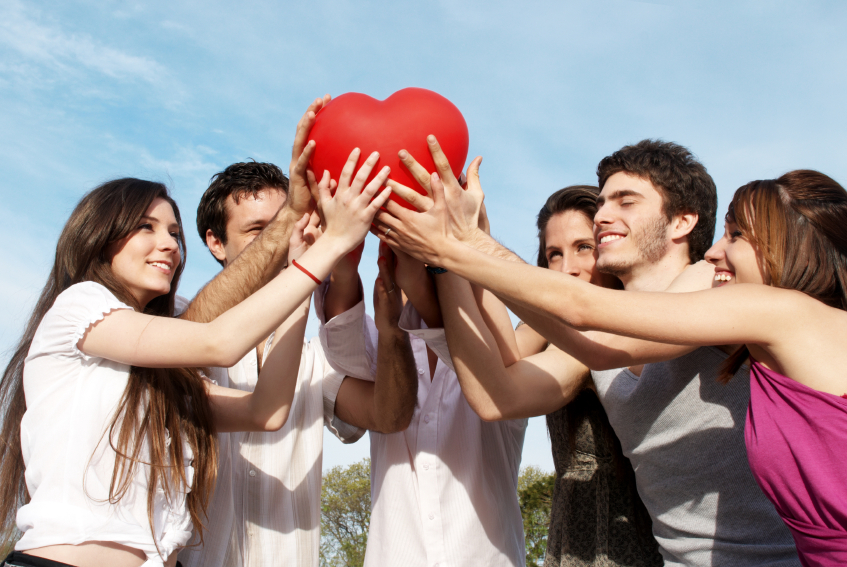 The health insurance tax subsidies offered through the public health insurance exchanges are one of the best kept secrets of the Affordable Care Act (ACA). However, even though the majority of Americans will be eligible for these discounts, those who make more than 400% of FPL will not (individuals earning over ~$46,000 or a family of four earning more than ~$94,200). If you're a business offering a "pure" defined contribution health plan, you may have employees in this situation. So, what can employees who are not eligible for the subsidies do to make sure they are getting the best deal on health insurance?
Here are 5 tips for employees buying individual health insurance, specifically for those not eligible for the health insurance tax subsidies.
1. Check to see if you need to switch plans
Some employees may be able to renew their current individual or family plans. To check if your plan is renewable contact your health insurance provider. This could prevent you from the rate shock you may feel if you switch to a more comprehensive plan offered through the exchanges. That being said, under the ACA, all health insurance plans must cover a set of 10 essential health benefits. If your plan does not cover all ten, you will likely need to change your policy in order to be compliant with the law. The ten essential health benefits are:
Ambulatory patient services
Emergency services
Hospitalization
Maternity and newborn care
Mental health and substance use disorder services, including behavioral health treatment
Prescription drugs
Rehabilitative and habilitative services and devices
Laboratory services
Preventive and wellness services and chronic disease management
Pediatric services, including oral and vision care
Although these essential benefits may mean broader coverage, it also may mean an increase in cost. If your current coverage does not include all of these benefits, expect an increase in the rate. In addition, the ACA limits the amount the insurance premium can increase based on age. So, if you are a healthy male in your 20's, you are more likely to see an increase in rates, whereas if you are in your 50's you may see a decrease.
If you can keep your current plan, you may still want to work with a health insurance broker to explore options on and off the exchanges to compare if it is still the best plan (and the best price) for your situation.
2. Browse plans on, and off, the exchanges
In most states, there will continue to be individual and family health insurance plans available outside of the exchange - either through a health insurance broker, a private website, or directly from the insurance carrier. The public exchanges provide access to federal health insurance subsidies, but if you're not eligible for the discount it's worth it to look around -- you may have more options.
3. Consider more than just the premium price
When considering how much you want to pay for health insurance, take into consideration the monthly premium, but also the types of health care expenses you may incur over the next year. For coverage starting 2014, plans will fall into one of four "metallic levels" based on how much the insurance will pay for medical care. A "Platinum" plan costs more monthly, but you will pay less at the time of medical care. On the other end, a "Bronze" plan will generally cost the least monthly, but you'll be required to pay more at time of medical care.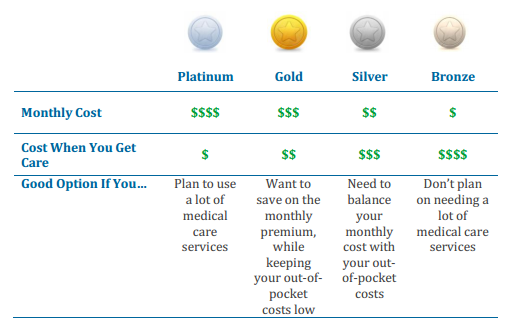 Along with the premium, it is important to consider other costs associated with the plan, such as deductibles, co-insurance, co-pays, and out-of-pocket maximums. You'll also want to check the plans for which doctors and hospitals are covered, as receiving health care from out-of-network providers can be significantly more expensive.
See this FAQ: Which Individual Health Insurance Plan Should I Choose?
4. Contact an insurance agent or broker
Feeling overwhelmed? You are not alone. Health insurance policies can be confusing, and although ACA makes an effort to make plan information easier to understand, many people are not familiar with evaluating and selecting their own plan. For this reason, we always recommend working with a licensed health insurance agent or broker who can help you understand plans. In fact, studies show that people who purchase health insurance with the assistance of a broker pay less for coverage and are happier with their plan.
5. Enroll on time
The ACA requires that all individuals be covered by a health insurance policy in 2014 or else pay a fine of $95 or 1% of your annual income, whichever is more. Open enrollment for guaranteed-issue policies is from October 1, 2013 to March 31, 2014. Outside of this open enrollment window, you will only be able to enroll in a guaranteed-issue health insurance plan if you have a major life change, such as getting married, having a child, or losing a job. Employees who want to have coverage starting January 1, 2014 need to sign up for coverage by December 15, 2013.
What are your tips for buying individual health insurance? Leave a comment below.