Health Savings Accounts (HSAs) are financial accounts established by an individual or family to pay for qualified medical expenses. With an HSA, taxpayers receive a 100% income tax deduction on annual contributions, they may withdraw HSA funds tax-free to reimburse themselves for qualified medical expenses, and they may defer taking such reimbursements indefinitely without penalties.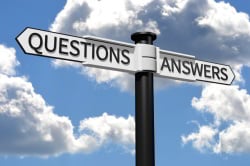 HSAs are unique— like "IRAs on Steroids" —with triple tax advantages:
Tax-deductible contributions,

Tax-free accumulation of interest and dividends tax-free, and

Tax-free distributions for qualified medical expenses.
Health Savings Accounts (HSAs) are growing in popularity. From 2006 to 2012 over 10 million adults acquired either an HRA or HSA plan. In 2012 over 11.6 million adults had an HRA or HSA, with total assets in these "accounts" over $17.7 billion.
Below are ten frequently asked questions about HSAs.
1) How do I qualify for an HSA?
To open an HSA account, you need a high deductible health plan (HDHP). This can be an HDHP that you purchase on your own, or through your employer. The IRS defines what is considered an HDHP. In 2013 and 2014, your plan deductible must be at least $1,250 for individual coverage or $2,500 for family coverage.
To summarize, to be eligible for an HSA:
You must be covered under a high deductible health plan (HDHP)

You have no other health coverage except what is permitted by the IRS (see IRS Publication 969)

You are not enrolled in Medicare
2) How much can I contribute to my HSA?
You can make pre-tax contributions (or tax-deductible contributions, if not through an employer) in 2013 of up to $3,250/year if you have individual coverage, or up to $6,450/year if you have family coverage. People age 55 and older can save an extra $1,000 per year. You can add money to the account until the tax-filing deadline (April 15, 2014, for 2013 contributions).
For 2014, the HSA contribution limits increase to $3,300/year for individual coverage, and $6,550/year for family coverage.
3) How can I use my HSA money?
You may spend the HSA money tax-free on out-of-pocket medical expenses, such as your deductible, co-payments for medical care and prescription drugs, or bills not covered by insurance such as vision and dental care.
The IRS determines the types of medical expenses you can use tax-free with HSA funds. They are listed in IRS Publication 502.
Unlike with a flexible spending account (FSA), you don't have to use HSA funds by the end of the year. Rather, HSA funds can grow tax-deferred in your HSA account for later use.
If you use HSA funds for non-medical expenses, you are required to pay taxes on the withdrawal, plus a 20% penalty before age 65.
4) How do I invest my HSA money?
HSA administrators typically offer accounts that are easy to access for medical expenses. And, many HSA administrators or banks will let you shift money into mutual funds and other investments after your HSA account balance reaches a certain level.
5) Can I contribute to my HSA account after age 65?
You can keep your HSA account at any age, but you can no longer make new contributions to the account after you have signed up for Medicare Part A or Medicare Part B.
6) Do the HSA tax benefits phase out at certain income levels?
No. With an HSA, there are no income limits.
7) If I set up an HSA through my employer, what happens if I switch jobs?
You can keep the money in your HSA account after you leave a job, similar to a 401(k). There is no requirement to spend it before you terminate employment.
8) How does health reform change HSAs?
The Affordable Care Act ("health reform") was signed into law in 2010 and made two changes to HSAs:
In 2011, over-the-counter medications were no longer eligible for tax-free withdrawal unless obtained with a prescription (except for insulin).

In 2011, the excise tax for non-qualified HSA withdrawals increased from 10% to 20%.
See: HRA, HSA and FSA - Changes Under Health Reform.
9) Can you have an HSA and an HRA at the same time?
Yes. An HSA-qualified plan (whether it is an HRA or other insurance plan) must not provide coverage under the deductible requirement (e.g. $1,250 for individual in 2013) for any expense other than:
Health insurance premiums
Wellness/preventive care (e.g. checkups, mammograms, smoking cessation, weight loss)
Dental expenses
Vision expenses
Long-term care premiums
Once the HSA deductible is met, the HRA can reimburse all qualified medical expenses.
A standard HRA plan can make you ineligible for an HSA because it would provide coverage for all medical expenses below the HSA deductible. Therefore, employers should use an HRA provider that allows employees to make their HRA "HSA-qualified".
See also:FAQ: Can I have an HRA and an HSA at the same time?
10) What is the difference between an HRA, HSA, and FSA?
Health Reimbursement Arrangements (HRAs), Health Savings Accounts (HSAs), and Flexible Spending Accounts (FSAs) are all types of medical reimbursement plans. However, each type has different benefits and requirements for employers and employees.
What questions do you have about HSAs? Let us know in the comments and we'll answer them.