When shopping for a new individual health insurance plan, one of the main challenges people face is understanding the sea of acronyms and terminology.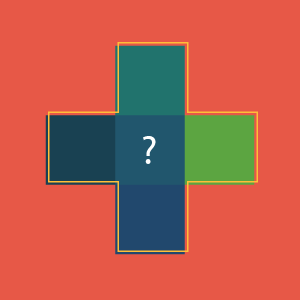 To shop smart, work with a health insurance broker. Next, take a few minutes to understand the four main types of individual and family health plans, and five basic individual health insurance definitions.
Top 4 Types of Individual Health Insurance

1. PPO
A PPO plan is a Preferred Provider Organization. With a PPO plan, you are encouraged to use a network of preferred doctors and hospitals. These providers are contracted to provide service to plan members at a negotiated or discounted rate. You generally are not required to designate a Primary Care physician but will have the choice to see any doctors or specialists within the plans network.
You generally have an annual deductible that you would be required to pay before the insurance company begins covering your medical bills. You may also have a co-payment for certain services or a co-insurance where you are responsible for a percentage of the total charges of your medical expenses.
With a PPO, services rendered outside of the network may result in a higher out-of-pocket cost.
A PPO may be a good option for you and your family if you:
Need flexibility when choosing physicians and other providers

Want the burden of obtaining a referral to see a specialist

Like the balance of greater provider choice versus lower premiums
2. HMO
An HMO is a Health Maintenance Organization. With an HMO plan, you generally have a lower out-of-pocket expense but also have less flexibility in the choice of physicians or hospitals than other plans. An HMO may require you to choose a primary care physician (PCP). With a PCP, they will take care of most of your health care needs. Generally to see a specialist, you will need to obtain a referral from your PCP.
With an HMO, you generally will have coverage for a broader range of preventative services than you would have through a different plan. You may or may not be required to pay a deductible before your coverage starts. Generally you will have a minimal co-payment. There are generally no claim forms to file on an HMO. The main thing you will want to keep in mind is that with most HMO plans you have no coverage if you go outside of your network without proper authorizations from your Primary Care Physician (PCP) or in cases of certain emergency situations.
An HMO may be a good option for you and your family if you:
Prefer lower premiums

Like the trade off of in-network services

Desire good preventive services such as coverage for checkups and immunizations
3. HSA-Eligible Plans

HSA-eligible plans are usually PPO plans with higher deductibles, designed specially for use with Health Savings Accounts ("HSAs"). AnHSA is a tax-favored savings account that is used in conjunction with anHSA-compatible high deductible health plan to pay for qualifying medical expenses.
An HSA-compatible health plan may help you save money. Generally the monthly premium is less expensive than the monthly premium for a lower-deductible plan. The contributions to an HSA may be made pre-tax, up to certain limits set by the IRS. Unused funds in an HSA account role over year to year and accrue interest, tax free. Funds may be used for other life events as well but may incur penalties and interest to be paid.
An HSA may be a good option for you and your family if you:
Want to have greater control over when, how, what and how much for care

Seek the balance of higher deductibles versus greater control

Would like to save money tax free for current and future medical expenses
4. Indemnity
Indemnity health plans are known as Fee-for-Service plans because of pre-determined amounts or percentages of costs paid to the member for covered services. The member may be responsible for deductibles and co-insurance amounts.
In most cases you will pay first out of pocket and then file a claim to be reimbursed for the covered amount.
An Indemnity Plan may be a good option for you and your family if you:
Seek high levels of flexibility and choice for doctors and hospitals

Are comfortable with the balance of higher rates in exchange for more service control

Can accept the burden of potentially increased administrative activity for referral and claims paperwork
Source:
Small Business Health Insurance Information
.
Top 5 Individual Health Insurance Terms
1. Premium
Your premium is the amount you pay to the health insurance company each month (or quarter) to maintain your coverage. When you're researching plans it's usually the first cost you see and consider, but it's important to also factor in the copayments, deductible, coinsurance, and out-of-pocket maximums, described below.
2. Copayment
Your co-pay, or copayment, is a flat dollar amount you will pay your healthcare provider for a covered service. For example, you may have to pay a $30 copayment for each covered visit to a primary care doctor, and $10 for each generic prescription filled. Copayments vary from plan to plan and are sometimes different depending on the type of covered service you receive. Tip: If you have frequent doctor's visits, look for an affordable copayment.
3. Deductible
Your deductible is the amount you must pay for covered services before your health insurance begins to pay. Insurers apply and structure deductibles differently. For example, under one plan, a comprehensive deductible might apply to all services while another plan might have separate deductibles for covered services such as prescription drug coverage. Deductibles can significantly affect the price of your insurance premium. Typically, plans with lower deductibles offer more comprehensive coverage but have higher premium costs. Tip: Keep your deductible to no more than 5% of your gross annual income.
4. Coinsurance
Co-insurance is the percentage of allowed charges for covered services that you're required to pay. For example, your health insurance may cover 70% of the charges for a covered hospitalization, leaving you responsible for 30%. This 30% is known as the co-insurance. If the plan has a deductible, you usually pay the co-insurance for covered services after your deductible is met. Co-insurance can also significantly affect the price of your insurance premium. Typically, plans with lower co-insurance have higher premium costs.
5. Maximum Out-of-pocket Costs
An out-of-pocket maximum is the maximum amount of money you will pay for covered services during a benefit period (for example, over the course of a year). The out-of-pocket maximum never includes your premium, balance-billed charges, or services your health insurance plan doesn't cover. The out-of-pocket maximum will vary from plan to plan but can include copayments, deductibles, and co-insurance. Once you have paid the full amount toward your out-of-pocket maximum, your insurance will pay 100% of the allowed amount for your covered healthcare expenses.
Looking for more health insurance terms? Check out this list of 73 health insurance terms.