Too many Americans graduate high school, earn their college degrees, and land a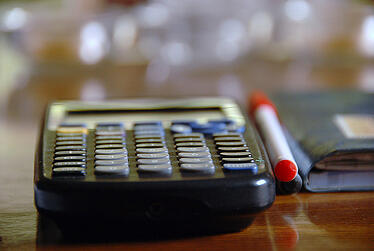 job, yet still lack basic education or experience in financial planning. Additionally, large numbers of Americans have accumulated massive debt for a variety of reasons, including education, car repairs, or medical bills. This combination of excessive debt and financial illiteracy creates stress and decreases an employee's ability to properly focus on and engage in his or her work. Such stress also contributes to increased healthcare costs. Companies have the power to mitigate the consequences of this financial illiteracy by providing financial education and guidance – in addition to typical work benefits – to their employees.
Financial Stress Costs Companies
Many Americans exist in a state of perpetual stress over financial issues, and this negatively impacts their employers. About 63 percent of Americans are living paycheck to paycheck, while 53 percent of Gen-Xers are stressed out when dealing with their personal finances. A large percentage of them admit to being distracted by these issues at work.
Financially stressed employees cost businesses over $100 billion annually in lost productivity and profit due to high turnover rates, absenteeism, and healthcare claims. One piece of research shows that approximately one in five employees admits to having unexpectedly taken time off from work within the past year to deal with a financial issue and/or having taken time while at work to focus on personal financial difficulties. Of those employees concerned about their finances, 39 percent admit to spending a minimum of three hours at work each week thinking about or dealing with their financial issues.
Financial Literacy Training
To combat these problems, companies should focus on fostering financial well-being in their employees. The most effective financial wellness programs are both personal and comprehensive, providing each employee with a complete picture of his or her particular financial health as well as support for taking care of short-term and long-term needs. Such programs should help employees create financial plans and provide tools for managing those plans. Important topics to address with employees include health insurance, budgeting, building an emergency fund, improving credit, and saving for retirement, among others.
The good news here is that financial wellness programs seem to decrease employee stress and employer costs. Financial Finesse, a provider of financial wellness programs, reports that one of its largest Fortune 500 clients saw reduced healthcare costs of 21.57 percent for heavy users of its financial wellness program, in comparison to only 4.19 percent for non-users.
Conclusion
When offering work benefits, including health insurance, companies should consider educating their employees on financial wellness and supporting them by helping them to create and maintain financial plans according to each employee's distinct needs.
What experience do you have with financial literacy? Let us know in the comments below!