Introduction to Health Reimbursement Arrangements
A health reimbursement arrangement (HRA), commonly referred to as a health reimbursement account, is an IRS-approved, employer-funded, tax-advantaged employer health benefit plan that reimburses employees for out-of-pocket medical expenses and individual health insurance premiums. An HRA is not health insurance. A health reimbursement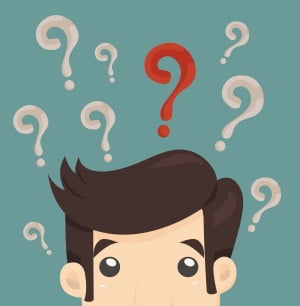 arrangement allows the employer to make contributions to an employee's account and provide reimbursement for eligible expenses. An HRA plan is an excellent way to provide health insurance benefits and allow employees to pay for a wide range of medical expenses not covered by insurance.
Because of federal legislation passed in December 2016, there exists a new HRA available to small businesses. For information on the qualified small employer HRA (QSEHRA) and the Small Business Healthcare Relief Act, see our QSEHRA education page, specifically the section describing new HRA provisions for small businesses. The following article provides an overview of what an HRA is and how it's structured.
---
Ready to implement an HRA for your small business?
---
Health Reimbursement Arrangements Are Notional
Health reimbursement arrangements are notional arrangements; no funds are expensed until reimbursements are paid. Through HRAs, employers reimburse employees directly only after the employees incur approved medical expenses.
Some Health Reimbursement Arrangements Have Annual Limits
Like a health savings account (HSA), there is a limit to the amount of money an employer can contribute to certain HRAs. Annual employer contributions for QSEHRAs are capped at $4,950 for a single employee and $10,000 for an employee with a family.
However, for other HRAs, such as an integrated HRA or a one-person stand-alone HRA, there are no annual contribution limits.
Health Reimbursement Arrangement Eligible Expenses
A Health Reimbursement Arrangement may reimburse any expense considered to be a qualified medical expense under IRS Section 213 of the Internal Revenue Code, including premiums for personal health insurance policies. Within IRS guidelines, employers may restrict the list of reimbursable expenses in any way they choose for their HRA plan.
Interested in offering an HRA? PeopleKeep can help. Check out how the PeopleKeep software works and evaluate whether HRAs and other personalized benefits are right for your business.
Health Reimbursement Arrangements Allow Some Rollover
Health reimbursement arrangement balances may roll forward from month to month or from year to year, depending on which HRA plan an employer chooses. QSEHRAs may roll forward from month to month only; no annual rollover is permitted.
Under one-person stand-alone HRAs or integrated HRAs, however, employers can allow balances to accrue from one year to the next. They may also design the program not to allow annual rollover.
Employers may also allow employees to have access to their health reimbursement arrangement accounts after retirement.
Health Reimbursement Arrangement Administration Reporting Features
HRA administration reporting features make real-time monitoring of HRA liabilities, reimbursements, and utilization easy. Employers can change plan benefits at any time or cancel the entire plan at any time, provided those offering QSEHRAs supply employees with the required notice.
Editor's Note: This post was originally published in January 2012.
What questions do you have about health reimbursement arrangements (HRAs)? Leave a comment and we'll help answer them.