When small businesses are setting up a "pure" defined contribution plan, employees often have questions about how to apply for individual health insurance. With only 6% of the non-elderly population currently insured with an individual health insurance plan, it's not surprising that many employees are unsure about applying for individual health insurance.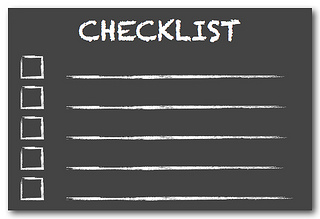 Our biggest tip to any employer or employee is: work with a health insurance agent. A health insurance agent will help navigate insurance plan options and the medical history application.
Beyond that, here's an overview for employees on how to apply for individual health insurance.
Individual Health Insurance - The Basics
Here's a basic overview of individual health insurance.
You (the employee) will select the insurance company, the plan, and the options that best fit you and your family (such as what is covered, deductibles, co-insurance, etc).

You can purchase the plan from a health insurance agent or broker (recommended), online, or directly from the insurance company.

Once purchased, the plan is yours. Unlike most employer plans, you can switch plans, coverage options, or even health insurance companies any time you want.

The plan is portable. If you leave the company you can keep the plan.
What to Expect When You Apply
Currently in most states, the health insurer will ask you for medical history when filling out an individual health insurance application. It's an important part of the process, so take your time and answer each question as accurately as possible.
Plan to spend 15 to 30 minutes filling out your application.

Answer each question as accurately as possible, and answer medical history questions truthfully.

If you fill out your application online, you may receive instant approval (depending on the insurance company).

If you don't receive instant approval, your application may go through an underwriting review. This may take a few days, or longer.

Some health insurance companies also require a medical exam.
What You'll Need When You Apply
Every health insurance carrier's application is different, but there's basic information you'll likely need. Be prepared with the following information:
Date of birth

Height and weight

Social Security Number

Prescription information for drugs taken in the past year, including drug name, dosage and how long it was taken

Medical history, including any illnesses, treatment received, and current status

Past or current health insurance information, including name of company and dates of coverage

Payment information, such as a credit card or bank draft (ACH) information
Note: In 2014, the medical history questions will no longer be a part of applying for individual health insurance (with the exception of tobacco use).