As your company sets up and implements a Health Reimbursement Account (HRA), employees may have questions about how Health Reimbursement Accounts work. Educating employees about the benefits of a Health Reimbursement Account is an important aspect of offering a stand-alone Health Reimbursement Account.
We've provided the top 5 questions employees have about Health Reimbursement Accounts: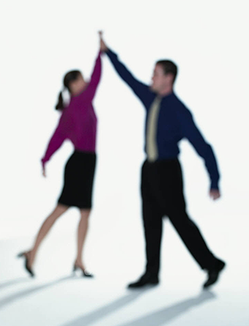 How does a Health Reimbursement Account work?

How do I receive reimbursements from my Health Reimbursement Account?

How do I benefit from a Health Reimbursement Account?

How do I find an individual health insurance policy?

What paperwork do I submit to receive reimbursement?
These employee Q&As are compiled from our help and support center for Zane HRA employees and employers.
1. How Does a Health Reimbursement Account Work?
A Health Reimbursement Account (HRA) is a flexible health benefits program that provides you with tax-free funds to manage your own health care. Here is how an HRA works for you, an employee:
Your employer provides you a monthly or annual HRA allowance for medical expenses. Your employer will let you know what types of medical expenses are covered under the HRA Plan. Types of expenses could include individual or family health insurance premiums, doctor visits, prescriptions, hospital expenses, mental health, etc.

You pay for your health insurance and/or out-of-pocket medical expenses.

You submit medical expenses to your HRA provider, and then your employer reimburses you tax-free up to the balance of your HRA allowance.
Tip: Each company sets up their HRA differently. For details on your HRA plan, refer to your HRA Plan Documents. Your HRA Plan Documents will specify what types of medical expenses are covered, HRA plan details and the amount of your HRA allowance. If you have an online HRA account, all of this information should be easily available online.
2. How Do I Receive Reimbursements From a Health Reimbursement Account?
Reimbursements from your Health Reimbursement Account (HRA) come directly from your employer, and are fully funded by your employer. You, the employee, do not contribute any money to your Health Reimbursement Account.
In order to receive reimbursement for your medical expenses, you must first submit a claim to your claims processor showing proof of the medical expense. Once your claim is approved, your employer reimburses you. Common ways for a company to reimburse employees are through payroll (adding it to your paycheck as a tax-free line item), or by check.

Tip: Despite the name "account," your employer does not usually contribute money to a physical account. Rather, your Health Reimbursement Account is a notional arrangement to reimburse you for eligible expenses.
3. How do I Benefit From a Health Reimbursement Account?
Health Reimbursement Accounts allow you and your employer to save on the cost of health insurance. Rather than providing you a one-size-fits all health benefit, your employer has decided to offer you tax-free funds to let you make your own health care choices. Think of it as a business expense account for health care.
With your Health Reimbursement Account, you get to select an individual or family insurance policy that fits your unique situation. Individual policies usually cost 25-30% less than the same coverage under a traditional group health plan.
All reimbursements from your Health Reimbursement Account are tax-free, meaning you do not need to report HRA reimbursements as income.
4. How Do I Find an Individual Health Insurance Policy?
There are three main ways you can shop for and individual or family health insurance policy:
Contact your insurance agent or broker (recommended).

Contact a health insurance company directly.

Starting October 1, 2013, you can shop for a plan through the new health insurance marketplaces and, depending on your income and family status, receive a discount on a policy through federal subsidies. Coverage through the health insurance marketplace starts January 1, 2014.
Tip: Your company may provide you the name of an insurance agent to help you select a policy.
5. What Paperwork Do I Submit to Receive HRA Reimbursement?
With each request for reimbursement through your Health Reimbursement Account, you will submit paperwork verifying the expense (often called an HRA "claim"). In general, you will need to submit documentation showing five pieces of information:
Recipient name (full name of the patient, full name of person covered under the insurance policy, etc.)

Date of service (date you visited the doctor, month of insurance coverage, etc.)

Services provided (What the visit was for, what services or medication you purchased, etc.)

Provider name (name of doctor, name of insurance company, etc.)

Amount of the expense (how much you paid, or how much you owe)
Here is a sample card that Zane Benefits provides to employees about these paperwork (documentation) requirements:

For more information, see HRA Claim Documentation Requirements.