2014 is here and health insurance is on everyone's mind - including owners of small companies.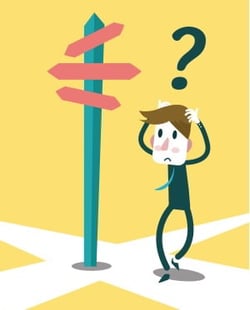 Under health reform, small companies (with fewer than 50 employees) are not subject to the employer mandate. However, most small companies want to offer health benefits. A major barrier? Cost. Fortunately, there are new options for small companies to consider when asking "should our small company offer health insurance, and how?"
Here are four tips for small companies when deciding whether (and how) to offer employees health insurance in 2014.
1. Consider your industry and employee workforce
Small companies made up primarily of owners and/or highly educated employees, such as doctor's offices, dentist offices, and CPA firms, are likely to find that it makes financial sense to provide employee health benefits. By offering employer-sponsored health benefits (via a group health insurance plan or a pure defined contribution health plan) employees get access to tax-free health benefits. Small companies with highly educated employees may also have a stronger need for recruiting and retaining skilled employees -- especially in a competitive labor market.
Small companies with a majority of lower wage and/or part-time employees, such as a small restaurants or nail salons, may not see the immediate return on investment (ROI) of offering health benefits. On the other hand, if this type of company wants to contribute (any amount) to employees' health insurance expenses, a pure defined contribution health plan could be a viable option because of the affordability and minimal administration time.
2. Consider the new federal premium tax credits
There are two main ways a small company can take advantage of the new federal premium tax credits.
(1) Individual Premium Tax Credits: If the small company offers a defined contribution health plan (an allowance for health insurance rather than health insurance itself), eligible employees can access the individual premium tax credits to lower their cost of health insurance (and stretch the defined contribution allowances further).
(2) Small Business Health Care Tax Credits: If the small company offers a traditional group health insurance plan and employs 25 or fewer full-time workers, the company may be eligible for the small business health care tax credit. To be eligible, employers are required to have 25 or fewer full-time equivalents whose average annual wages are no more than $50,000. As of 2014, the small business health care tax credit only applies for plans purchased through the SHOP Marketplace.
When considering defined contribution vs. group health insurance, investigate if employees would pay less by buying an individual health insurance plan through the state exchange (especially if they qualify for an individual premium tax credit). In most cases, small companies will pay less with a defined contribution health plan and employees will receive access to the same or better coverage. Read more: Pure Defined Contribution vs. SHOP Exchange - Which is Better?
3. Evaluate what employees want
One of the purposes of offering health benefits is to recruit and retain key employees. Small companies want to see return on their investment. So, ask employees what they want and value.
Under health reform's "individual mandate", employees are required to have health insurance under the law. This leads to an increased conversation between employees and small companies about health insurance.
This may also mean that employees already have health coverage they are happy with. If this is the case, a better fit might be a defined contribution health plan, where employees can be reimbursed for their premium (or a portion of their premium) and do not need to change networks, doctors, etc.
4. Work with a broker
One of the best resources for small companies is to work with a licensed health insurance broker. Brokers can help the company define their health benefits goals, evaluate different strategies, provide quotes, and help the company implement the benefits.
What other tips should small companies consider when asking "Should we offer health insurance?" Leave a comment below.