If you're experiencing some sticker shock with your 2017 health insurance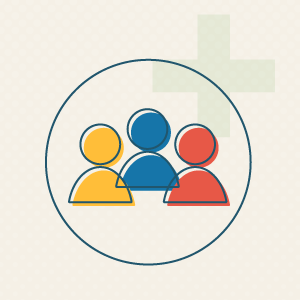 increases, you're not alone. Many people are searching for alternative healthcare solutions, including health reimbursement arrangements (HRAs) and health care sharing ministries.
One such health care sharing ministry is Medi-Share.
Medi-Share, the second largest health care sharing ministry in the U.S., is a cost-sharing program set up as a faith-based 501(c)3 not-for-profit organization. Members share religious beliefs and values and use these as a cornerstone for their medical expense distributions.
Medi-Share members contribute a fixed dollar amount each month to their own savings account. When a member of the community is ill and needs help paying their medical expenses, the person submits a request for the amount needed to cover the bill. If approved (either by a person appointed to the position or by committee vote), the request is paid directly to the healthcare provider by using funds from other members' savings accounts.
As with traditional health insurance policies, there is usually a set amount that each family (or individual) has to pay prior to submitting requests to the medi-share for assistance. This amount can range from about $500 to $10,000.
Medi-Share members are part of a preferred provider organization (PPO), which means they receive pre-negotiated rates when they use providers in that network. If a member uses a non-PPO physician or facility, there may be additional personal financial responsibility.
Pros of Medi-share
Medi-Share is cost-effective because each family contributes a monthly specific dollar amount they choose based on program options.
Medi-Share members are exempt from the individual mandate clause of the Affordable Care Act (ACA), which means that members are not subject to the penalty associated with not carrying insurance.
Membership cannot be terminated for developing a medical condition.
Medi-Share does not impose annual or lifetime limits.
Qualified adoption and funeral expenses are covered under Medi-Share.
Membership is not affected by state of residence or employment status.
Medi-Share is audited annually by an independent accounting firm to ensure financial stability.
Medi-Share provides a viable option for those who are looking for an alternative to shopping on the ACA Marketplace.
Cons of Medi-share
Medi-Share is not insurance. It's simply a way to help cover the cost of medical expenses.
Many states do not consider Medi-Share an insurance company, which means consumers have little or no legal protection if a claim is not paid, coverage is denied, or the ministry goes bankrupt.
There are certain restrictions and payment caps relating to pre-existing conditions.
Certain pre-existing conditions, such as diabetes, require a member to pay an additional monthly amount along with standard membership fees.
Because Medi-Share is a faith-based organization, they have specific rules associated with membership. For example, members are required to attend church regularly, abstain from tobacco and illegal drugs, and attest to a specific statement of faith. For a full list of eligibility requirements, you can visit Medi-Share's online guidelines.
Medi-Share cannot be used with Health Savings Accounts (HSAs) or reimbursement plans, such as the new Small Business Health Reimbursement Arrangement.
Conclusion
Medi-Share can provide an alternative to traditional health insurance, but it does come with certain restrictions. If you are looking into Medi-Share or another health care sharing ministry, read through the rules carefully to make sure you comply.
Editor's note: This post was updated January 10, 2017 to clarify that Medi-Share is one of many health care sharing ministries in the United States.
What questions do you have about Medi-Share or HRAs? Let us know in the comments below.