One of the central questions in reforming U.S. health care asks whether businesses should be required to provide health insurance to their employees. Right now, only companies with 50 or more employees are subject to the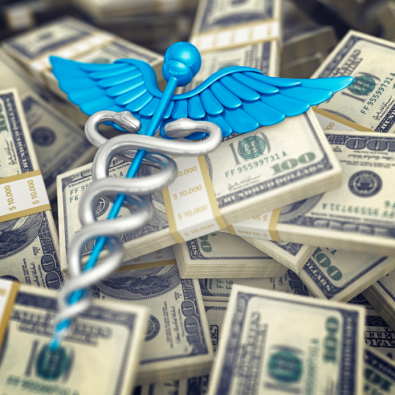 employer mandate. Small business health insurance requirements for 2018 don't require companies with fewer than 50 employees to provide health insurance. If plans to repeal and replace the Affordable Care Act are successful, however, no business would have to provide health insurance.
Removing the employer mandate is an attractive prospect to some business owners because of the skyrocketing costs of group health insurance. Last year, it cost more than $18,000 to insure a family of four under a group policy—a 350 percent increase since 1999. By 2025, that figure is expected to reach nearly $25,000.
These unsustainable costs have already caused many small businesses not constrained by a mandate to cancel coverage. If the employer mandate is dropped for larger businesses, the Congressional Budget Office expects 3 million fewer Americans to be covered by group health insurance by 2026.
But regardless of what the law or the insurance market says, employee benefits are an irreplaceable part of any company's business plan. Not offering a benefits package—particularly one that includes a health benefit—is a costly mistake.
Just how costly?
In this article, we'll examine all financial repercussions that come with failing to offer benefits, from increased turnover to hiring costs to offering an inferior solution. We'll also explore how alternative health benefits options can solve these problems without the burden of traditional group health insurance.
Your employees want benefits—and they'll leave if they don't get them
Hiring and keeping talented employees is vital to your success as a business. Next to paying higher salaries, offering a great benefits package is the most proven way to get employees to come aboard and stay.
More than three-quarters of job seekers say benefits are "very important" when considering a job offer, and 69 percent say they might choose one job over another if it offered better benefits. For current employees, nearly 60 percent say benefits are among the top reasons they're loyal to their employer.
So what happens when your company doesn't offer a benefits package?
You start hemorrhaging talent.
According to financial services provider Principal, businesses that don't offer benefits see more than four times the voluntary turnover. Given that every lost employee costs the business an additional six to nine months in salary, those costs can add up quickly.
Let's look at an example case. Central High School is a small, rural school employing 40 people with salaries of $45,000 each. By not offering benefits, Central High School can expect to see an average of six employees leave for better job opportunities. At their salaries, the school would need to spend $212,625 to recover from the loss of these six employees and then replace them.
But not offering benefits affects the hiring process as well. One-third of the workforce has turned down a job due to a lack of benefits—and 16 percent have done so within the last 12 months.
If even one potential hire turns down Central's job offer due to lack of benefits, the already significant $212,625 price tag will increase by the time cost of another 15 days—the average interview-to-hire process for a company with 10–49 employees.
Assuming a Central High School employee spends an average of 2 hours a day for those 15 days interviewing and hiring for the position, that's an additional 30 hours of the employee's time that could have been used more productively. At a $45,000 salary, that's $648.90 in opportunity cost.
And that's not even including the additional 15 days of productivity Central High School lost by failing to hire the original jobseeker.
Total cost to Central High School: $213,273.90
Lack of benefits leeches productivity
It isn't just turnover costs that result from not offering benefits. Before employees make the ultimate decision to leave, they're likely spending work time dealing with the financial stress of going without benefits. These lost hours also add up.
An analysis from corporate consultant Purchasing Power found that 29 percent of full-time workers spend office hours dealing with financial stress, and of those, 46 percent spend an average of two to three hours on these issues each week. Nearly 20 percent of Americans say more affordable health care would most help them achieve their financial goals, suggesting that these hours could be reclaimed for at least one in five employees if their company offered a great benefits package.
According to these statistics, five employees at Central High School are likely spending two to three hours a week worrying about their finances. Of these, one is worrying primarily about health-related financial concerns.
At a salary of $45,000, that employee is costing Central High School $54 a week—or $2,812 a year—worrying about issues that would likely be eliminated if the employee had access to benefits from the company.
Total cost to Central High School: $2,812
An informal solution comes with tax consequences
Faced with the dissatisfaction of their employees, many small businesses compensate for not offering group health insurance by cobbling together an informal solution. For many businesses, that solution is a taxable wage increase.
With a taxable wage increase, business owners give each employee a flat salary raise and encourage them to spend it on individual health insurance. This solution allows businesses to control their costs and frees them from the administrative time they may have spent on a formal solution.
But giving employees a raise not only fails to alleviate the original problem—most employees don't consider extra cash a "benefit," and therefore rarely put the funds toward their health needs—it costs the company more in payroll taxes.
Let's assume that Central High School has decided to give each of its 40 employees an extra $3,000 a year in hopes they'll purchase health insurance. In addition to the base salary increases, they'll also be paying 6.2 percent of every dollar to Social Security and 1.45 percent to Medicare.
In total, that's an additional $9,180 in payroll taxes.
It's still much less than the company would spend on a group health insurance policy—$508,032, according to 2016 national averages—but it's a hefty increase for a non-solution.
Total cost to Central High School: $9,180
So, how much does it cost my business if I don't offer health insurance?
Between turnover, increased hiring costs, lost productivity, and tax consequences of informal solutions, the cost of not offering health insurance is substantial.
For Central High School, the total cost is $225,265.90. That's a significant loss for a small operation—one that could have been avoided with a benefit option that worked.
What are my options?
Group health insurance is too expensive for most businesses—but so is going without health benefits entirely.
Fortunately, small businesses don't have to choose between the hefty expense of these two solutions. There are alternatives that allow small businesses to offer a formal benefit and support their employees in a meaningful way without facing overwhelming financial or time cost.
Solutions like the Qualified Small Employer Health Reimbursement Arrangement (QSEHRA), or Small Business HRA, enable small businesses to set their own budget and avoid additional tax consequences.
Under a QSEHRA, a business sets a monthly allowance for employees. Employees then purchase their own health insurance and submit reimbursement requests to the company. They can be reimbursed for individual insurance costs and out-of-pocket expenses for themselves and their families. The company fulfills the requests up to the amount of the monthly allowance. All payments are tax-free to both the company and the employees.
If Central High School wanted to give employees $250 a month for health insurance (the equivalent of their $3,000 salary increase per employee) they could do so without the extra $9,180 in total payroll taxes.
And because a formal benefit lowers turnover and hiring costs, that saves Central a total of $225,265.90—no trivial amount for a small business.
Conclusion
Not offering health benefits can seem appealing when faced with the daunting expense of traditional group health plans. But this choice is dogged by hidden costs associated with turnover and productivity, and you can lose significant trust with your employees.
Looking to alternatives like the QSEHRA is one way to avoid these problems and deliver what your employees really want: formal, affordable benefits.