A lot of new health benefits plans have become available to employers in the last few years. Many employers are particularly interested in MERPs or "Medical Expense Reimbursement Plans".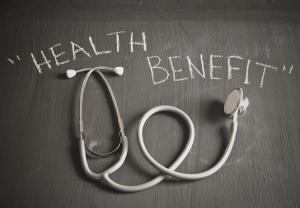 What is a MERP?
MERP stands for Medical Expense Reimbursement Plan. A MERP is any plan or arrangement under which a business reimburses an employee for out-of-pocket medical expenses incurred by employees or their dependents. If administered correctly, all reimbursements are paid to the employee 100% tax-free.
A MERP is not a Section 125 Plan, Cafeteria Plan, or Flexible Spending Account. Rather, it is a Section 105 Plan.
How do MERPs Work?
MERPs are a way for employers to give tax-free money to their employees which can only be used to pay for medical expenses. Normally, employees pay for their own doctor visits, premiums, prescriptions, etc. and then the employer reimburses them.
The employer can contribute exactly the amount they want, so the cost of a MERP doesn't increase from year to year. To comply with federal regulations, the employer is required to have Section 105 Plan Documents that outline the terms of the MERP, and administer the plan in a certain way. For these reasons, nearly all employers use a third-party or software provider to set up and administer the MERP.
What Types of MERPs are There?
As mentioned, a MERP is any Section 105 plan where the employer reimburses employees for out-of-pocket medical expenses. Within this "umbrella" term there are several different types of MERPs. Here are a few common ways employers use MERPs, and what they are commonly called.
Stand-alone MERP
A stand-alone MERP is offered by the employer as a way to reimburse employees for individual (personal) health insurance policies. An employer offers the MERP instead of a group plan. This allows employers to offer great benefits without dealing with the sky-rocketing costs and constant headaches of insurance.
Because of new health reform rules, the most common type of stand-alone MERP is a Healthcare Reimbursement Plan (HRP). Another common version of a stand-alone MERP is a one-person Health Reimbursement Arrangement (HRA).
MERPs with a Group Plan
Another way employers are using MERPs is paired with a group health plan, usually a high-deductible health plan. With this type of MERP, employers usually raise the deductible on the group plan and reimburse employees for the difference in the deductible. This effectively allows employers to self-insure a portion of their group insurance plan using pre-tax dollars which leads to big savings without any change in coverage.
MERPs paired with a group plan are commonly called Integrated HRAs, Deductible HRAs, or GroupHRA.
MERPs for Vision/Dental
MERPs allow employers to only reimburse certain types of expenses. If an employer wants to offer a vision/dental plan without buying expensive insurance, they can offer a MERP to their employees that only reimburses for visions and/or dental expenses.
What questions do you have about how MERPs work? Leave a comment below and we'll help answer it.