A lot of new health benefits plans have become available to employers in the last few years. Many employers are particularly interested in MERPs or "Medical Expense Reimbursement Plans". I'm going to go over some basic information you might find interesting about MERPs, and then I'll talk a little bit about what interested employers can do to learn more.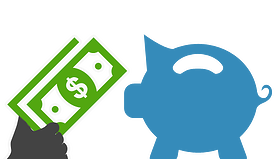 First I should say that a MERP is the same thing as an HRA (Health Reimbursement Arrangement). Both terms can be used interchangably, but HRA seems to be the more common term.
So, what is a medical expense reimbursement plan (MERP)?
Basically it's just a way for employers to give tax-free money to their employees which can only be used to pay medical expenses. Normally, employees pay for their own doctor visits, medicine, etc. and then the employer reimburses them. The employer can contribute exactly the amount they want so the cost of a MERP doesn't increase from year to year.
MERPs are incredibly flexible so it's very difficult to say exactly how they should be used. Most companies that administer these plans offer them either as a way to reduce the cost of group insurance or as a vision/dental plan. These are both great uses, but I think the most promising way to implement a MERP is as an all-inclusive health benefits platform. Let's go over how all three of these options work:
MERPS with Group Insurance
I wrote an entire post about how HRAs work with group health insurance plans. To summarize, you basically raise the deductible on the group plan and reimburse employees for the difference in the deductible. This effectively allows employers to self-insure a portion of their group insurance plan using pre-tax dollars which leads to big savings without any change in coverage.
MERPS for Vision/Dental
MERPS allow employers to only reimburse certain types of expenses. If an employer wants to offer a vision/dental plan without buying expensive insurance, they can offer a MERP to their employees that only reimburses for vision and/or dental expenses. This allows the employees to know that they're covered for basic expenses without costing the company absurd amounts of money on insurance premiums.
MERPS as Stand-Alone Health Benefits Plans
Money from a MERP can be used to pay for individual insurance premiums. This means that rather than offering a group plan and a MERP, employers can just offer the MERP and employees can use that money to buy their own individual policies. This allows employers to offer great benefits without dealing with the sky-rocketing costs and constant headaches of insurance.
A lot of people have negative opinions about individual insurance, but those are generally based on misconceptions or horror stories from a decade ago. Individual insurance has come a long way recently and you can learn all about it by reading through the posts on this blog.
So now you know the basics about MERPs, but this obviously isn't enough information for you to decide if a MERP is right for your company. If you're interested in learning more, there are two sources you can go for more information.
Your first call should always be to a local insurance agent that you trust. Any knowledgeable agent will be able to help you understand how a MERP (or HRA) could work with your company.
If your insurance agent doesn't know much about these plans, you should try calling an HRA provider directly. Sorry about giving you such a blatant sales pitch, but when you're considering which HRA provider to use, PeopleKeep should definitely be on your list.
If you have any questions about MERPs, please don't hesitate to let us know in the comments.