Editor's Note: This article has been updated with the most recent information from 2014. This post was originally published 10/7/2013.
Being an "Employer of Choice" (EOC) means that candidates are eager to work for your small business, that people look up to your employees, that you receive unsolicited resumes, and that your most talented employees stay with your business throughout their careers. It's a coveted status. It signals your company's brand is top-notch. And, when your company brand is high, it's much less expensive to recruit and retain key employees.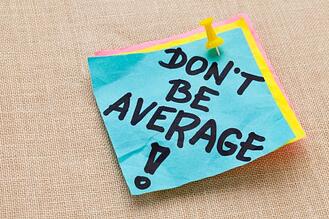 Now more than ever, employees are on the move. A recent (2014) Harris Interactive study found that only 59% of American employees are completely satisfied with their jobs. Eighteen percent of employees are dissatisfied with their jobs, and 21% of full-time employees planned to change jobs -- up from 2013's 17%. Key aspects that make a company attractive are company culture and their overall reputation for treating an employee well (source).
How Small Businesses Can Become an Employer of Choice
Any employer - whether a small business, a start-up, or a nonprofit - can become an Employer of Choice. It's not just reserved for the big dogs. In fact, where small businesses may lack resources, they make up by having a unique, tight-knit, and "I can make a difference here" culture.
Here are six questions to ask yourself to start building, or improving, your small business brand and to become an Employer of Choice.
1. What type of person are you trying to recruit?
You cannot be everything to everyone. And you don't want to be. You want to recruit and retain people who fit your company culture, and who will become a leader at your business. Who is your ideal employee profile? What type of people do you want running your business? Type-A go-getters? Cutting-edge techies? Innovative problem solvers? Create a vision for your workforce, and then hire to bring it to life. Attract these people with the benefits and perks they want.
2. So, what benefits do your ideal employees want?
As we mentioned above, identify what your ideal employees value in benefits and in culture. Then, be prepared to make some changes within your company or culture. You may find out that while the gym membership wasn't highly valued, a discounted ski pass would be. Ask. Listen. Then be prepared to change it up.
3. How do you stack up to your competition?
Candidates, and your current employees, are looking around at competitors to see how they are treating and rewarding employees. If you're a small business you may not be able to compete with the compensation package of your competitors, so what can you offer to create the competitive edge? Take ideas from competing companies, but make them your own (again, with what makes your ideal employees excited).
4. Are you offering interesting and challenging work?
Offering challenging work will keep employees engaged. Make sure the work is challenging from the beginning of employment, and throughout employment. Is the work challenging, but not burn-out difficult? Are there clear role definitions so it is straightforward, but not easy? As employees grow and become more efficient, do their responsibilities grow with them?
Along with the work you're asking employees to do, are they excited about the overall company vision? Are employees (especially leadership) passionate about the vision? A strong company vision will create a buzz about working for your business.
5. Is there opportunity for advancement?
Similar to number four, if you want employees to stay with your company for a long portion of their careers, you have to give them a career path. This includes a clear path to promotions, regular evaluations, training for new skills, and mentoring opportunities to help employees get there.
6. How are you recognizing employees?
Recognition can be seen in many ways -- fair pay is part of the picture, but so are rewards for accomplishments and for time spent with the company. Contests (such as sales goals) also help employees feel valued, as can bonuses, free food, and other perks. Recognition should be done on an individual, team, and company-wide basis.
Conclusion
Becoming an "Employer of Choice" is a goal you should aspire to. Why? With the title of "Employer of Choice," your small business is seen as a company that has it all. Furthermore, it's a great asset to you as you recruit and retain employees.
What are you doing at your small business to become an Employer of Choice? Leave your ideas in the comments section below.