As new insurance options become available through the state health insurance marketplaces, you may need to cancel or change your current individual health insurance policy.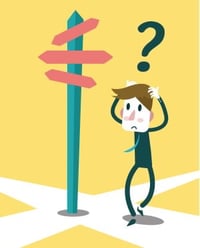 Is there a right way and a wrong way to cancel your health insurance policy? Yes. By canceling your individual health insurance policy the right way, you protect yourself financially and protect your future coverage.
How to Cancel Your Individual Health Insurance Policy The Right Way
Follow these seven tips when canceling your individual health insurance policy:
Call Your Insurance Company: You need to call your insurance company. The number is usually located on the back of your insurance card. Sending an email or mailing a letter is not sufficient. Most insurance companies require the policy holder to call directly (check your "terms of cancellation").

Follow Steps Confirmed by Insurance Rep: The insurance representative you speak with will confirm the steps you must complete to successfully cancel your insurance. Every insurance company has their own cancellation policy that you need to follow exactly. For example, some insurance companies require that you fax or mail them a letter confirming your cancellation after an initial phone conversation.

Write Down Confirmation Numbers: When you speak with the insurance representative, write down the representative's name and the cancellation confirmation number. This information is vital, should any administrative errors occur during the process. It will be much easier to resolve any problems with this documentation.

Refund on Pre-Payments: If you paid in full for a one-year policy and you want to cancel it before the policy ends, ask the insurance representative if you can be reimbursed for the remaining months. Many companies will compensate you for the time left on your policy.

Purchasing a New Policy? Do not cancel your old policy until you have received a new policy and reviewed the coverage. At the same time, do not overlap major medical policies. It is not allowed by law and you cannot submit claims to two different major medical policies.

Work with an Insurance Professional: An insurance agent or broker can be a helpful resource in canceling your policy, and selecting a new policy to purchase.

Know Your Rights: Each state provides important consumer protections through state law. These may include: the appeal of coverage decisions within the insurance company, the appeal of coverage decisions to an impartial external reviewer, prompt payment of claims, access to certain specialists and health care provider, coverage of specific treatments and services, etc. Every state has an insurance department that is ready to help you with any question or complaint you may have about your coverage. To find out more, contact your state insurance department.