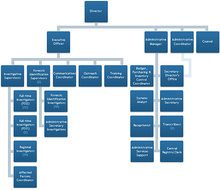 Employers often wonder if it is legal to offer different defined contribution amounts to different types of employees. Federal regulations are very clear in this matter, and a good HRA Administrator will help ensure an Employer is in compliance.
The Federal regulations state that "...a plan or issuer may treat participants as two or more distinct groups of similarly situated individuals if the distinction between or among the groups of participants is based on a bona fide employment-based classification consistent with the employer's usual business practices."
In other words, to be compliant, the Employer must:
Create Classes based on bona-fide business classifications. These may include job categories, geographic location, part-time or full-time status, date of hire, length of employment, job descriptions, etc.

Treat all "similarly situated" employees equally. By creating classes based on genuine job categories, all employees within a class will be "similarly situated."

Not discriminate against people based on health. An employer cannot provide benefits to specific individuals based on health conditions.

Spell out the requirements for classes and benefits in the ERISA plan document.
See 29 CFR §2590.702 for more information.
Providing different levels of benefits to different classes of employees is at the core of compensation and is routinely done by major corporations.
For example, an employer might offer to pay the first $100/year of dental expenses for all employees, but then pay 75% of the additional prescription cost for executives and 50% for managers.
How would you use classes in your defined contribution plan?