As with any employee benefit, it's important that you choose an HRA that meets your employees' needs and your organization's goals. Following are questions you can ask to determine whether a group coverage HRA (GCHRA) is the best option.
Download the complete guide on GCHRA
Do you have or plan to have a group health insurance plan?
Group coverage HRAs require that your organization have an ACA compliant group health insurance plan (not an individual policy). If you have or are planning to purchase a group health insurance plan, a Group coverage HRA is an ideal way to enhance your coverage without breaking the bank. A group coverage HRA lets you reimburse employees for expenses that your group health plan doesn't cover, including deductibles, copays, and other out-of-pocket expenses. The IRS lists the expenses eligible for reimbursement in IRS Publication 502.
Use our eligible expense tool to easily see what's reimbursable
A key difference between a GCHRA and other HRAs, like the Qualified small employer HRA (QSEHRA) and the Individual coverage HRA (ICHRA), is that you cannot reimburse employees for insurance premiums.
Download our GCHRA-at-a-glance one-pager
Are you looking to reduce group health insurance costs?
Unfortunately the cost for group health insurance continues to surge. This makes it challenging for small businesses to take care of employees.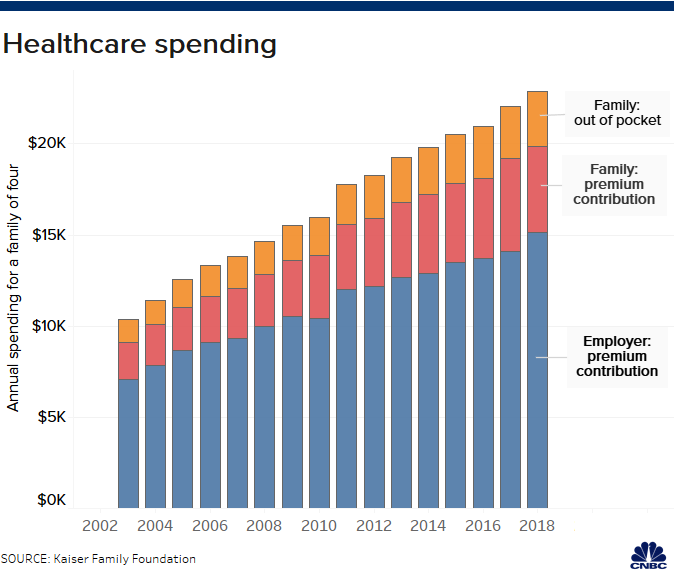 Fortunately, a GCHRA gives you a great way to keep premium costs in check, while maintaining or even improving coverage for employees. With a GCHRA, you can achieve significant savings on premiums by moving to a plan with a higher deductible and reimbursing your employees to cover the cost of the increase. The net savings with this approach can be significant.
For employers who need to be particularly budget conscious, GCHRAs can provide additional cost controls. Some examples include:
Limiting reimbursements to deductibles and copays. You can do this by requiring an explanation of benefits (EOB) for expenses.
HRA deductibles. Requiring your employees to pay a certain amount of expenses on their own before you start reimbursing expenses.
Cost sharing. Reimbursing employees for a certain percentage of their expenses.
Are you seeking to attract and retain top talent through a generous benefit package?
In contrast to budget-conscious businesses, some organizations use a GCHRA as part of a generous benefit package designed to attract and retain top-tier talent. For example, an employer might already pay 100% of a group health plan premium and use a GCHRA to extend coverage to deductibles, copays, and out-of-pocket expenses.
Are you considering eliminating your group health insurance plan?
If you find yourself considering eliminating your group health insurance plan, the GCHRA can give you more options. You might be able to reduce premiums while maintaining coverage levels as described in the section on reducing health insurance costs, above. Alternately, you might consider preserving your group health insurance for just a specific class of employees. For example, you might reduce premium costs by removing non-salaried (hourly) employees from your group health insurance plan and instead offer them money through an ICHRA, which they can use to purchase premiums on the healthcare.gov site or their state's marketplace.
Download our "How to cancel group health" tool kit
Conclusion
A group coverage HRA gives employers great flexibility when it comes to offering employees the same or better coverage, while containing the costs of group health insurance.
If you decide that a GCHRA is not right for you, or even that group health insurance is no longer an option, there's no need to despair: many PeopleKeep customers find a QSEHRA (qualified small employer HRA) or ICHRA (individual coverage HRA) offer exceptional coverage, as employees can use funds to find coverage that exactly suits their current needs.
Still have questions? Our Personalized Benefits Advisor can help you understand your options and how to get your employees the best coverage at the lowest cost.
Interested in learning more about a GCHRA with PeopleKeep?