If you've been shopping for personal health insurance or following the Affordable Care Act, you've probably heard the term "Federal Poverty Line," or FPL. FPL is a standard measure of income that is used to determine eligibility for certain government programs and benefits. In this article I'll cover what the FPL is, the current FPL rates, and who the FPL affects.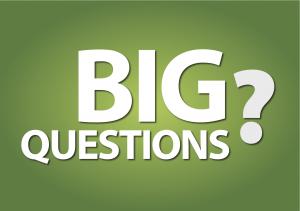 What is the FPL?
The Federal Poverty Line (FPL) is the set minimum amount of gross income that a family needs for food, clothing, transportation, shelter, and other necessities. In the United States, this level is determined by the Department of Health and Human Services (HHS). The FPL varies according to household size, and the number is adjusted for inflation and updated annually.
How Does the FPL Impact Me?
The FPL affects you if you are shopping for personal health insurance, enrolling in Medicaid or CHIP, or helping a client determine tax savings on health insurance.
Here's how. Your income, in relation to the FPL, determines your eligibility for savings on a personal health insurance plan, or eligibility for Medicaid or CHIP.
For example, when you apply for health insurance through your state's Health Insurance Marketplace (ex: HealthCare.gov), you will be asked to enter your household income. The Marketplace website uses this information to calculate your FPL, and to calculate your eligibility for a premium tax credit, cost-sharing subsidies, Medicaid, and/or CHIP.
What are the Current FPL Rates?
Here are the most current FPL rates. These rates are what some people call 100% of FPL, and are the 2014 numbers used for calculating eligibility for Medicaid and the Children's Health Insurance Program (CHIP).
$11,670 for individuals

$15,730 for a family of 2

$19,790 for a family of 3

$23,850 for a family of 4

$27,910 for a family of 5

$31,970 for a family of 6

$36,030 for a family of 7

$40,090 for a family of 8
Note: Income levels are slightly higher for Alaska and Hawaii. Click here for those rates.
When it comes to figuring out if you are eligible for a discount on your personal health insurance (the "premium tax credits"), eligibility is based on your income relative to the FPL - on a sliding scale. If you make up to 400% of FPL then you could be eligible for savings.
Here is a helpful chart showing the FPL numbers and eligibility for the premium tax credits and Medicaid: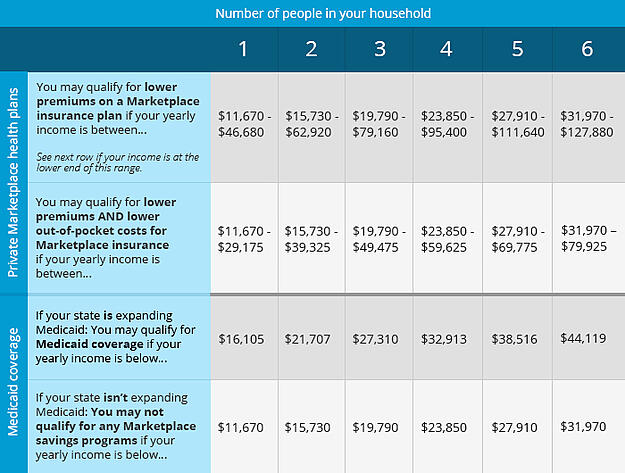 Chart source: HealthCare.gov
For more information about premium tax credit eligibility, check out this article.
Conclusion
The FPL is simply a standard measure of income used to assess eligibility for certain government programs and benefits. Sometimes, as with the premium tax credits, it is used on a sliding scale. The FPL may affect you if:
You are purchasing personal health insurance on the Marketplace

You are enrolling in Medicaid or CHIP

You are helping clients determine tax savings on personal health insurance
Do you have questions about the FPL? Leave a comment below. We'll help answer them.