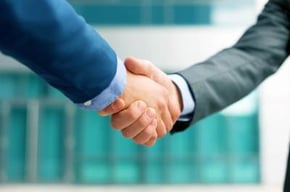 Employee engagement is a hot topic among business researchers these days. Everyone wants to know how they can keep employees engaged - or even just plain keep their employees. There are many ways to increase engagement, but a common strategy involves communication. Specifically, communicating about your small business health insurance clearly and frequently.
I'm Not Convinced: Why Should I Care About Employee Engagement?
We get it. Small business owners are busy. It's likely you are short-handed. One of the most effective ways to pick up the pace without hiring additional employees is to truly engage the ones you already have.
Happy, engaged employees work harder, longer, and quicker than their disengaged counterparts.
According to Glassdoor, only 32 percent of American workers felt engaged in their jobs in 2015.
Gallup reported in 2014 that only 13 percent of the global workforce was engaged and that nearly double that number was likely to spread negativity in their workplace.
Happy employees are too busy working hard to spread office gossip and perpetuate unproductive behavior. The more engaged your employees feel, the happier they will be at work.
So How Do I Engage My Employees?
It is increasingly common for workers to desire a sense of purpose. This is especially true among Millennials, who are looking more for an "experience" than a "career."
You can help accomplish these goals in many ways, including being communicative, making them see how they fit into the grand plans for your business, and showing them that you care about them as people.
Benefits are also an important part of keeping employees engaged, so remember to discuss your small business health insurance with them — frequently.
Instead of having a two-hour long meeting once a year to dictate health insurance changes you've made on their behalf, consider having quarterly meetings with refreshments and small prizes to update them on the process.
This is an opportunity for workers to ask questions, as well as for you to gather information as to how they feel about their benefits — and how you can improve them.
Small Business Health Insurance Alternatives
Because health insurance is often unattainable for small and growing businesses, entrepreneurs can be at a disadvantage when it comes to attracting and retaining employees.
In fact, about 52 percent of small and medium sized businesses offer health insurance.
One way to control costs is to explore small business health insurance alternatives.
For example, consumerized (defined contribution) health benefits are a cost-effective, customizable way to level the playing field while promoting employee engagement in your business. Giving employees a louder voice in their benefit choices empowers them to take control of their healthcare, in addition to showing workers that you, the business owner, understand that each of them has unique healthcare needs.
Conclusion
Benefits are an important part of employee engagement, so be sure not to neglect communicating about your small business healthcare plan. Think you can't afford small business healthcare? Don't worry. Consumerized benefits can provide both you and your employee with more affordable, tax-free options while giving your employees a bigger say in the matter.
What small business health insurance questions do you have? Let us know in the comments below!