A Third Party Administrator (TPA) is an organization that processes insurance claims or certain aspects of employee benefit plans for a separate entity. This can be viewed as "outsourcing" the administration of the claims processing, since the TPA is performing a task traditionally handled by the company providing the insurance or the company itself. Often, in the case of insurance claims, a TPA handles the claims processing for an employer that self-insures its employees. In this case, the employer is acting as an insurance company and underwrites the risk. The risk of loss remains with the employer, and not with the TPA. An insurance company may also use a TPA to manage its claims processing, provider networks, utilization reviews, or membership functions.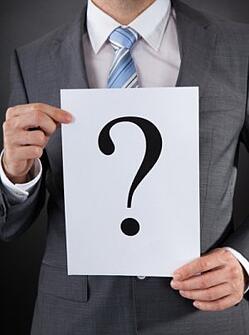 Overview of A Typical Third Party Administrator (TPA)
TPA's offer many different products and costs vary greatly between them all. Core expenses are the costs of services of TPA's that every employer uses, such as claims processing and enrollment. Non-core services are supplemental, separately charged services, such as medical management, mental health administration and provider of network and services.
Some of the most common services a typical TPA might provide are claims handling, actuarial, loss control, managed care, provider services, COBRA, mental health administrations, and return to work programs. Together with the core products, there are in theory more than 4,000 possible combinations of products and supplemental services that TPA's charge for.
TPA's provide claim services with a variety of service lengths, ranging from 12 months to the life of a claim. The primary product lines for self-insurance are Workers' Compensation and General Liability, which are considered long tail lines in insurance. Long tail claims not only complicate the pricing for TPA's, but greatly affect the TPA fee options and service lengths.
Costs of a Third Party Administrator (TPA)
TPA's in general have difficulties in forecasting the costs and pricing of their products. Most TPA's are expected to provide its clients with several service fee options which might include; Per Claim, Dedicated Office/Unit, Percent of Incurred, and Percent of Paid. Further from a legal standpoint , a TPA will do only as much or as little as delegated by the client in the service contract, making all arrangements custom.
TPA's often express administrative costs as a % of revenue - In the TPA Sherlock Expense Evaluation Report administrative expenses were 87.6% of fees for products sold by TPA's. This was $11.87 per employee per month (PEPM) or $5.79 per member per month (PMPM). Core Medical product costs were $20.94 PEPM and $10.26 PMPM.

As far as comparing costs of different TPA's, that is a difficult task. TPA's all have different pricing systems with a menu of services available, each with a price, including services shared among several related firms and/or outsourced to specialists which can make shopping around apples and oranges. The savings from a low cost TPA can be swiftly wiped out with one mishandled claim, and the highest priced TPA may not be the best fit nor does it ensure quality.