Small businesses (employers with fewer than 50 employees) are largely unaffected by the Affordable Care Act (aka Health Care Reform or "ObamaCare").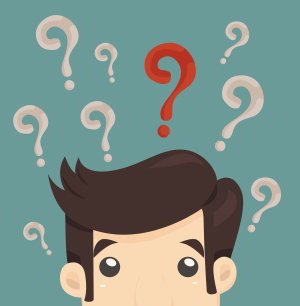 In this article, we will answer the 10 most frequently asked questions (FAQs) from small businesses about health care reform.
1. Am I required to offer health insurance?
No. Small businesses with fewer than 50 employees are not required to offer health insurance under the new legislation.
2. Will I be penalized for not offering insurance to my employees?
No. There are no tax penalties and no "employer shared responsibility fees" for employers with fewer than 50 employees who do not offer health insurance.
See this FAQ: Does My Small Business Have to Provide Health Insurance?
3. If I do not offer health insurance, will my employees be required to buy coverage and will there be any government help?
Yes. As of January 1, 2014, all individuals must purchase "qualified" health insurance. If they do not, they may be subject to a tax penalty of either $95 or 1% of income (for a single person), whichever is greater.
Most employees will be eligible for health insurance tax subsidies. These significant discounts are available to individuals with incomes up to 400% of the poverty line (~95,000 for a family of four in 2014) to help pay for individual health insurance.
Download this PDF Guide for an overview of the Health Insurance Tax Subsidies
4. How do I calculate how many FTE employees I have?
Here's the calculation to determine how many FTE employees you have.
A full-time employee is defined as working on average at least 30 hours of service per week in a given month. How many full-time employees do you have?

Next, factor in part-time employees. To calculate the full-time equivalent of part-time employees, add the number of hours worked by part-time employees in a given month and divide the total by 120. How many full-time equivalent part-time employees do you have?

Finally, the sum of the full-time employees and the full-time equivalent of the part-time employees is the number used to determine whether your business is an applicable large employer. If the sum is 50 or over, you are an applicable large employer.
5. What if my business grows to more than 50 FTE employees?
Small business owners with more than 50 employees that do not provide qualified health insurance are required to pay a tax penalty, if/when employees buy individual insurance and receive a government subsidy. However, this requirement for employers with 50-99 FTE employees does not go into effect until 2016.
6. What is the Health Insurance Marketplace and how will I be able to use it?
All states now offer a public Health Insurance Exchange ("Marketplace") -- a place for individuals and small businesses to purchase coverage that meets the federal requirements. Also, the individual health insurance tax subsidies and small business tax credits are only available for plans offered on the public Marketplaces. See this directory of Marketplace websites.
7. What is the small business health care tax credit and how do I know if I am eligible?
As of 2010, tax credits have been available to qualifying small businesses who contribute to their employees' health insurance costs. To be eligible for the tax credit, your company must have fewer than 25 employees and average salaries of less than $50,000. To learn more about the small business tax credit for 2014, see this article.
8. How does health care reform impact my health insurance if I am self-employed?
As of 2014, self-employed individuals will have access to the small group market and guaranteed-issue individual health insurance policies. Self-employed individuals are still able to take tax deductions for premiums on their individual 1040.
9. Are there new reporting requirements for health benefits for my business?
Yes. As of the 2011 tax year, you are required to report the "aggregate cost" of your employer-sponsored coverage on an employee's W-2. These reported amounts will not be taxed.
For more reporting requirements relevant to your small business, download this checklist.
10. Are there any new small business health insurance alternatives?
Yes. Small businesses are rapidly adopting a new health insurance alternative called "Pure" Defined Contribution Health Benefits. With Defined Contribution, your small business offers a healthcare allowance employees can use on individual or family health insurance policies - instead of a group health insurance plan. Read more about small business health insurance alternatives.
Do you have additional questions?