Employers, agents, financial professionals, and employees often have questions about Health Savings Accounts (HSAs), and how they work with a Defined Contribution Health Plan, such as a Healthcare Reimbursement Plan (HRP).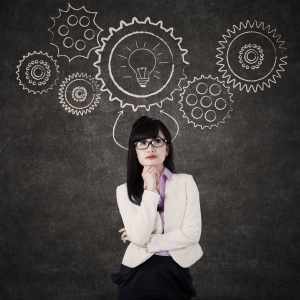 A common question we receive is "Can an employee have an HRP and HSA at the same time?" The answer is: "Absolutely, yes!"
How HSAs Work
To be eligible for a Health Savings Account (HSA), an individual must:
Be covered by a HSA-qualified High Deductible Health Plan (HDHP), and

Not be covered by other health insurance that is not an HDHP.
In other words, all plans that the individual uses must be "HSA-qualified" (including the HRP).
For 2014, U.S. federal regulations require citizens to have a minimum deductible of $1,250/year ($2,500 for families) on their health insurance from all sources (including HRPs) in order to make tax-deductible contributions to their HSA.
An HSA-qualified plan (whether it is an HRP or insurance plan) must not provide coverage under the deductible requirement (e.g. $1,250 for singles) for any expense other than:
Health insurance premiums

Wellness/preventive care (e.g. checkups, mammograms, smoking cessation, weight loss)

Expenses resulting from accidents

Dental expenses

Vision expenses
See: 2014 HSA Rules and Requirements
How HRPs Work
A Healthcare Reimbursement Plan (HRP) is an employer-funded, tax advantaged employer health benefit plan. To comply with the ACA's "Market Reforms", HRPs are structured to reimburse only for individual health insurance premiums up to a specified monthly healthcare allowance, and basic preventive health services.
How HRPs and HSAs Work Together
Structured as described above, and HRP is HSA-compatible because it covers only health insurance premiums and preventive care - two categories of expenses which can provide coverage before the $1,250/year deductible is met.
However, if you have a medical reimbursement plan that provides coverage for other types of expenses (such as a Health Reimbursement Arrangement), you need to make your HRA HSA-qualified by putting a deductible on the HRA for all medical expenses except for the five allowed categories. See: Can I have an HRA and an HSA at the same time?
Do you have questions about having an HRP and an HSA at the same time? Leave a comment below.