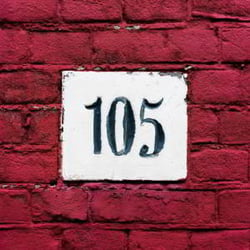 It's becoming mainstream for small employers to offer tax-free money to their employees through certain types of health benefits plans instead of offering a small group health insurance plan. With this strategy, the employer offers healthcare allowances that employees can use toward qualified health insurance premiums.
The most common way to set up the allowances is with a limited-purpose Section 105 medical reimbursement plan.
So, what types of health insurance premiums can a Section 105 plan reimburse?
Health Insurance Premiums a Section 105 Plan
Can

Reimburse

Section 105 medical reimbursement plans can reimburse the following types of insurance premiums provided they were not already paid with pretax dollars:
Major medical individual health insurance premiums

Limited benefit individual health insurance premiums

Dental care and vision care premiums

Qualified ancillary premiums (e.g. accident policies)

Medicare Part A or B, Medicare HMO, and employer-sponsored health insurance premiums

Medicare Advantage and Supplement premiums

COBRA premiums

Long-term care premiums
Health Insurance Premiums a Section 105 Plan
Cannot

Reimburse
Health insurance policy premiums that are not reimbursable tax-free through a section 105 medical reimbursement plan include:
Life insurance policies

Policies providing payment for loss of earnings ("income replacement"), such as most critical illness and disability policies

Policies for loss of life, limb, sight, etc.

Policies that pay a guaranteed amount each week for a stated number of weeks if you are hospitalized for sickness or injury

Health care ministry sharing programs ("medi-share" or medical share plans)
For a complete listing, see IRS Publication 502.
What questions do you have?