PeopleKeep's 2022 ICHRA Report
Employers are using their ICHRA to offer a generous health benefit
With rising group health insurance premiums, employers need a more affordable and flexible solution that still offers their employees quality healthcare.
In the search for a health benefit that offers more autonomy for employees and more budget control for employers, many have found that the individual coverage health reimbursement arrangement (ICHRA) meets the needs of both employees and employers.
Fill out the form to read the full report to see how today's employers are using their ICHRA
Employers are offering more than double the cost of a gold-level health plan in ICHRA allowances
The average monthly allowance employers offered their employees between July 1, 2021, and June 30, 2022 was ​​$980.75, an 11% increase from the previous 12-month average monthly allowance of $882.51.
This year's average allowance amount also exceeded the cost of the average lowest-cost self-only gold plan premium on the federal health insurance marketplace, healthcare.gov, which comes in at $462.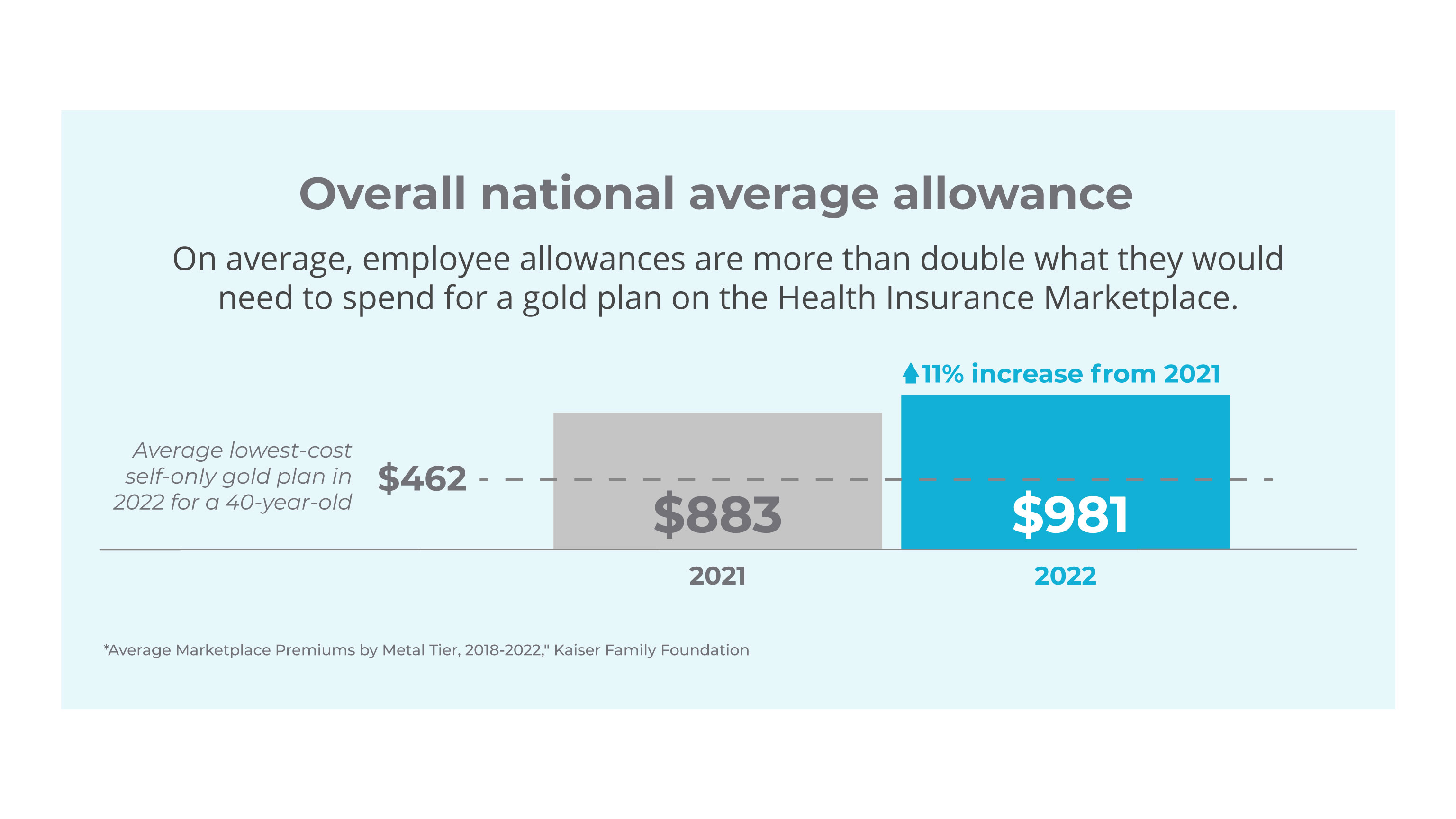 A sneak peek at our key findings
ALEs choose an ICHRA over group coverage
Over the last year, 93% of ALEs chose to offer an ICHRA as their only health benefit.
Office visits and prescription drugs are popular out-of-pocket expenses
Of employees who submitted expenses, 3.9 office visits were reimbursed per year and 9.8 prescriptions.
More employers offer premium-plus accounts than premium-only
82% of employers offer a premium-plus account that can be used to cover insurance premiums plus over 200 out-of-pocket expenses.
FAQ
Learn more about PeopleKeep