Guaranteed issue health insurance refers to health insurance that does not involve the process of medical underwriting and must be provided to an eligible applicant regardless of the applicant's age, gender, or any pre-existing health condition prior to enrollment. In five U.S. states (MA, ME, NY, NJ, VT) medical underwriting is not allowed - that is, all individual market insurance companies must provide guaranteed issue individual health insurance plans. In the remaining states, where medical underwriting is allowed in the individual market, the availability of guaranteed issue health insurance varies by state.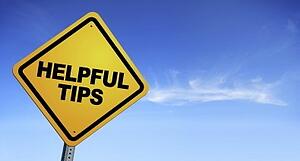 Effective January 1st, 2006, federal law (HIPAA) requires all states to provide guaranteed individual health plans to residents who meet certain eligibility criteria. Individuals who meet this criteria are commonly referred to as "HIPAA-eligible" (or "federally HIPAA-eligible") individuals. If an individual meets the federal definition of "HIPAA-eligible", then the state must provide that individual with guaranteed issue individual health insurance. Typically, states provide these plans through a state risk pool. However, some states transfer this responsibility to private insurance companies.
Most states go far beyond this federal mandate and offer guaranteed issue individual health insurance plans to all of their uninsurable residents.
Effective in 2010, if an individual cannot obtain health insurance for a period of 6 months, he or she can purchase a guaranteed issue individual health insurance plan through the temporary federal risk pool (PCIP).

A state-by-state summary is provided below for your convenience. In the coming weeks, we will be adding state-specific resource pages at www.zanebenefits.com. Please add questions and suggestions via the comment section.
| | | | |
| --- | --- | --- | --- |
| State | Does the State Go Beyond Federal Requirements? | State Risk Pool (if applicable) | Additional Eligibility Notes |
| Alabama | No | AHIP | |
| Alaska | Yes | ACHIA | Medical eligibility for ACHIA includes substantial reduction of coverage due to restrictive riders (pre-existing exclusions) |
| Arizona | No | N/A | |
| Arkansas | Yes | CHIP | Also eligible through rejection of individual plan due to pre-existing condition or quoted rates greater than 50% of those offered through comparable CHIP plan |
| California | Yes | MRMIP | In California, there are three different ways to obtain guaranteed issue individual health insurance (assuming you do not already qualify for Medicare, Medicaid or another program): 1) HIPAA Plans, 2) Conversion Policies, and 3) MRMIP |
| Colorado | Yes | CoverColorado | Also eligible for CoverColorado if individual plan quote higher than CoverColorado option at same deductible |
| Connecticut | Yes | HRACT | |
| Delaware | No | N/A | |
| District of Columbia | No | N/A | Carefirst BCBS Open Erollment HMO Plan available year round, max 2,500 enrollees |
| Florida | Yes | N/A | Risk pool closed to new enrollment. Individual carriers must offer two most popular plans on guaranteed issue basis. |
| Georgia | No | N/A | Georgia Assignment System provides qualifying individuals with guaranteed issue plans. |
| Hawaii | No | N/A | |
| Idaho | Yes | N/A | High Risk Reinsurance Pool Plan (HRP Plan) must be offered by carriers |
| Illinois | Yes | ICHIP | Also eligible if rejected for individual health insurance, or physician's letter confirming Presumptive Medical Condition. Also eligible if offered health insurance at premium rates higher than ICHIP |
| Indiana | Yes | ICHIA | Also eligible if rejected fpr health care coverage, premium rates higher than ICHIA, and dependent eligibility by meeting age limitation requirements. Newborn children automatically covered for first 31 days after birth |
| Iowa | Yes | HIPIOWA | Medical eligibility through addition of pre-existing exclusion or medical condition from specified list. |
| Kansas | Yes | KHIA | Medical condition eligibility includes pre-existing exclusion and quoted premium rates higher than similar KHIA plan |
| Kentucky | Yes | Kentucky Access | May become Kentucky Access eligible through Federal eligibility, insurance rejection, higher quoted premium rate, high cost condition, GAP eligible, spouse or child of a Kentucky Access enrolee, or a child unable to obtain individual coverage |
| Louisiana | Yes | LHP | Must provide two written denials of individual coverage or provide a letter from an insurance agent stating that two insurance carriers will deny applicant due to pre-existing condition. Pre-existing condition waiting period of 6-months for LHP |
| Maine | Yes | N/A | |
| Maryland | Yes | MHIP | Also eligible through qualifying medical condition |
| Massachusetts | Yes | N/A | All Insurers must Guaranteed Issue all products |
| Michigan | Yes | N/A | Blue Cross/Blue Shield of Michigan provides guaranteed issue coverage |
| Minnesota | Yes | MCHA | Also eligible for MCHA by loss of group coverage, Health Coverage Tax Credit (HCTC) Program, health-related rejection from individual health insurance carrier, have been treated for a presumptive condition up to 3 years prior to application submission |
| Mississippi | Yes | MCHIRPA | |
| Missouri | Yes | MHIP | Also eligible for MHIP if individual health insurance premiums are greater than 300% of standard individual premiums |
| Montana | Yes | MCHA | Also eligible for MCHA if premium rate is greater than 150% of average premium rate used to calculate MCHA premium rates. Eligible if applicant possesses a qualifying health condition |
| Nebraska | Yes | NECHIP | Also eligible for NECHIP if applicant has one of the specified medical conditions listed |
| Nevada | No | N/A | |
| New Hampshire | Yes | NHHP | Also eligible for NHHP through pre-qualifying medical condition |
| New Jersey | Yes | N/A | All Insurers must Guaranteed Issue all products |
| New Mexico | Yes | NMMIP | Also eligible for NMMIP through qualifying medical condition |
| New York | Yes | N/A | All Insurers must Guaranteed Issue all products |
| North Carolina | Yes | Inclusive Health | Automatic enrollment available through presumptive medical condition |
| North Dakota | Yes | CHAND | |
| Ohio | Yes | N/A | Select insurance carriers must offer guaranteed issue coverage, with a cap placed on participation. Two guaranteed issue products must be made available by the each carrier |
| Oklahoma | Yes | OHRP | Also eligible for OHRP through medical condition, premium rate increase greater than OHRP rate, or involuntary termination of an individual health insurance plan |
| Pennsylvania | No | N/A | Blue plans must provide guaranteed issue plans |
| Rhode Island | Yes | N/A | Individual market insurers must guarantee issue of all products with 12 months of creditable coverage, provided that the applicant is not eligible for alternative group coverage, Medicare or any other state insurance plan |
| South Carolina | Yes | SCHIP | |
| South Dakota | Yes | SDRP | Carriers must issue standard and basic plans up to a specified percentage of their overall business |
| Tennessee | Yes | AccessTN | Medically uninsurable eligibility through pre-existing condition from list |
| Texas | Yes | TXHIP | Also eligible for TXHIP through qualifying medical conditions |
| Utah | Yes | HIPUtah | |
| Vermont | Yes | N/A | All Insurers must Guaranteed Issue all products |
| Virginia | No | N/A | Carefirst BCBS Open Erollment PPO Plan available year round |
| Washington | Yes | WSHIP | All carriers must guarantee issue all products to medically qualified individuals that are determined to be too healthy for coverage under WSHIP |
| Wisconsin | Yes | HIRSP | Eligible for HIRSP through pre-existing exclusion criteria |
| Wyoming | Yes | WHIP | |