Today, employers are turning to insurance brokers and CPAs to implement Health Reimbursement Arrangements (HRAs). Zane Benefits' new Q1 2013 HRA Bonus Program is an opportunity insurance brokers and CPAs to earn additional compensation by providing clients with custom ZaneHRA solutions.
Bonus Program Overview
Zane Benefits offers competitive and recurring compensation on referrals. For example, brokers who refer 20 accounts per year can earn up to $15,000 per year. Note: This example does not include compensation brokers may earn on individual or group health plan sales.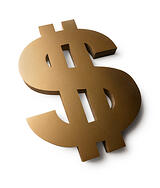 HRA Referrals
Bonus*
Potential Total Compensation

**

5
$250
$3,190
10
$500
$6,380
15
$1,000
$9,820
20
$2,000
$13,760
*Subject to Contest Rules below
**Assumes base level commission with average size of 20 EEs with annualized recurring compensation. Does not include insurance compensation earned for group health plans or individual health plans sold by a broker. E.g. If you sell 70+ individual plans this quarter, you may be able to earn an additional $50,000+ in individual insurance compensation/bonuses, depending on the carrier.
Additional Quarter Incentives:
$100 gift card drawing each month (1 entry per qualified HRA referral)
Sell HRA in first 30 days of signup, free agent account for 6 months
Sell 9 HRAs, get a Nexus 7
Contest Rules:
HRAs must be established from January 1, 2013 through March 31, 2013.
Registration is required to be eligible for bonus.
Bonus is paid as described above.
Bonus follows the Assignment of Commission Form you have on file at the time the application is received for each qualifying policy or certificate.
Bonuses are not cumulative; one cash prize per affiliate for each product category, based on his or her personal production.
Excludes ZanePRA.
Qualification is based on production as "Affiliate of Record".
HRAs must be new clients only; resale of existing Zane Benefits clients do not count toward contest.
HRAs cannot be split between affiliates.
Zane Benefits reserves the right to make final judgment on contest qualifiers and HRAs must be in force at the time of contest payout to be included. Any required disclosures to affiliates' clients are affiliates' sole responsibility.
All eligible HRAs must be in force for a minimum of six consecutive months after the effective date, in order to count. If an HRA is terminated for any reason, the affiliate will be charged back for any difference in bonus amount paid.
This contest is for all active Independent affiliates only.
1099s apply.
About Zane Benefits, Inc.
Zane Benefits was founded in 2006 to provide a revolutionized SaaS (Software-as-a-Service) administration platform ("ZaneHRA") for Health Reimbursement Arrangement (HRAs) and defined contribution healthcare. The flagship software provides a 100% paperless administration experience to employers and insurance professionals that want to offer better health benefits without a traditional group health insurance plan at lower costs. For more information about ZaneHRA, check out our Software.
What is ZaneHRA?
Employers use ZaneHRA to open and manage their own stand-alone HRA or defined contribution health plan completely online, electronically enroll participants and print welcome kits, and monitor expenses and reimbursements in real-time.
Employees obtain their own individual health policies from a designated health insurance broker (see below), submit premium and medical expenses online, via fax, or mail, and receive same-day reimbursement via check, payroll addition, or direct deposit. Zane Benefits does not sell health insurance.
Insurance Professionals Partner with Zane Benefits and use ZaneHRA to provide clients with a cost-saving health benefits option. Insurance brokers earn compensation on ZaneHRA referrals and retain 100% of the health insurance compensation from carriers. ZaneHRA is distributed by leading health insurance carriers, agencies, brokers, and accountants.