Zane Benefits Featured on Zions Bank Speaking on Business with Chris Redgrave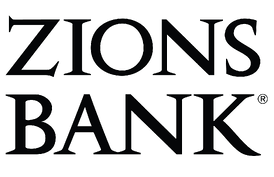 September 15, 2014
Park City, UT. Zane Benefits, Inc., which provides businesses with software solutions to reimburse employees for health insurance, announced today that it has been featured on Zions Bank's radio program, Speaking on Business.
The host of Speaking on Business, Chris Redgrave, highlights the rising costs of healthcare and the difficulties employers have finding affordable health insurance coverage for their employees.
Redgrave overviews the compliant, cloud-based healthcare solution that Rick Lindquist and the team at Zane Benefits provide to employers looking for a more affordable alternative to group health insurance. The company has partnered with health insurance brokers and agents across the country to help employers reimburse their employees tax-free for their health insurance premiums.
Selected Quotes:
"According to Rick, Zane Benefits can also save the employer and employee as much as 60 percent on health insurance costs." Source: zionsbank.com
"Company founder Paul Zane Pilzer realized group health insurance was not the best product for the average consumer, so he wanted to find a way to offer individual health insurance in a more affordable and choice-driven way. " Source: zionsbank.com
"The Zane Benefits system is completely cloud-based, compliant with federal regulations and employees can take care of the setup themselves. The whole goal of the company is to help employers continue to offer health benefits and to assist in getting health care." Source: zionsbank.com
About Zane Benefits, Inc.
Zane Benefits, Inc., a software company, helps employers, insurance brokers, and accountants take advantage of new defined contribution health benefits via its proprietary SaaS defined contribution software ("ZaneHealth"). Zane Benefits does not sell insurance. Using Zane's platform, insurance professionals and accountants offer their clients a custom defined contribution plan. Learn more at www.zanebenefits.com.