Two Separate Articles Emphasize Importance of Compliance When Employers Reimburse Employees for Individual Health Insurance
June 4th, 2014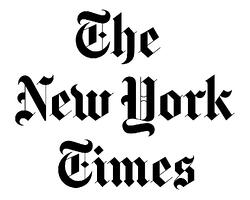 Park City, UT. Zane Benefits, Inc., which provides small businesses with simple and friendly healthcare solutions, announced today that it has been featured in two articles in The New York Times today.
According to Rick Lindquist, President of Zane Benefits, "As these articles point out, Zane Benefits has become the leader in helping employers transition to affordable healthcare solutions."
In the article, Would You Try This Health Insurance Strategy With Your Company?, The New York Times highlights the ZaneHealth solution, saying "many employers are finding that individual insurance can be 30 to 40 percent cheaper than comparable coverage in a small group plan."
According to the Zane Benefits website, ZaneHealth is an online solution that allows employers to reimburse employees for individual health insurance costs tax-free. There is also a taxable version of the solution available. "Our clients typically save 20-60% on annual health benefits costs regardless of which version the employer chooses," says Lindquist.
In a second article, Taking a Chance on a Health Insurance Strategy the I.R.S. May Not Approve, which is featured on the front page of today's Small Business section, The New York Times discusses the benefits of solutions such as ZaneHealth while highlighting the importance of maintaining compliance with IRS rules. According to the article, if an employer fails to comply with certain rules, the penalty for an employer violating the market reform rules could be $100 a day per affected employee.
Lindquist agrees. "Zane Benefits is committed to compliance. Our products fully comply with all applicable statutes and regulations." If a company is audited, Zane Benefits will assist the company in preparing all documents to support compliance of the plan. "We provide ZaneHealth to our employees and they love it," he says.
Selected Quotes:
"With help from Zane's software, Mr. Eledge created a new health plan for Community Quick Care. The plan, known as a defined contribution plan, has obvious appeal." Source: nytimes.com
"[Zane's software] largely frees the company from the headaches of arranging health coverage by reimbursing employees for insurance they buy on their own." Source: nytimes.com
"Many employers are finding that individual insurance can be 30 to 40 percent cheaper than comparable coverage in a small group plan. And for low-income employees who are eligible for government subsidies to help with the purchase, the savings to the company can be twice that, according to Gary Adkins, an insurance agent who is fond of the Zane plan." Source: nytimes.com
"Before this year, most companies that wanted to make sure their employees had insurance had little choice but to select and manage the plans because they could not be certain their employees would be able to obtain insurance individually. Now, as the Affordable Care Act creates more options on the individual market, the question of whether to continue offering health insurance has intensified, especially for small businesses." Source: nytimes.com
About Zane Benefits, Inc.
Zane Benefits, Inc., a software company, helps employers, insurance brokers, and accountants take advantage of new defined contribution health benefits via its proprietary SaaS defined contribution software ("ZaneHealth"). Zane Benefits does not sell insurance. Using Zane's platform, insurance professionals and accountants offer their clients a custom defined contribution plan. Learn more at www.zanebenefits.com.