At Zane Benefits, we get excited about helping small businesses - it's our number one goal. Our products,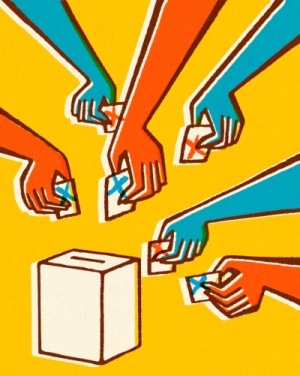 services, and content are all developed to help you run your small business as smoothly as possible.
And recently, our new book, The End of Employer-Provided Health Insurance: Why It's Good for You and Your Company, was nominated for the 2015 Small Business Book Awards.
As pleased as we are to be nominated, we can't win without you - we need your vote!
But what is the award and why do we need your vote? The Small Business Book Awards celebrates the best business books that help entrepreneurs, small business owners, CEOs, managers, and their staffs. And the small business community (including you) plays a key role by voting on their favorites.
Our book helps businesses by providing a comprehensive guide to utilizing the new individual health plans to help them save up to 60% on health insurance costs.

We are dedicated to reinventing employee benefits for small businesses around the country, so help us do that by voting at this link today!