PeopleKeep has made headlines as a thought leader on the new qualified small employer health reimbursement arrangement (QSEHRA).
PLANSPONSOR featured data from the recent PeopleKeep release The QSEHRA: Annual Report 2018, the industry's first report on how small businesses are using the QSEHRA.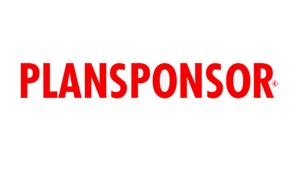 The PLANSPONSOR article, "QSEHRAs Help Small Employers Offer Health Benefits," discusses the top findings from The QSEHRA: Annual Report 2018. Reporter Lee Barney reviews how QSEHRAs work and explains that more than 70 percent of small businesses that offered the QSEHRA in 2017 did so to offer benefits for the first time.

Barney also dives into specifics contained in the PeopleKeep report.

Below is an excerpt of the PLANSPONSOR article. You can read the whole thing here, or download The QSEHRA: Annual Report 2018 from PeopleKeep here.

QSEHRAs permit employees to use their allowances for both premium and non-premium expenses, which is not possible under a group health benefit.
The allowance that employers gave to singles in 2017 averaged $280.20. For employees with a family, that was $476.56. Twenty-two percent of singles received the federal maximum monthly allowance of $412.50, and 22% of those with a family received the maximum allowance of $833.33.
In 2017, employees used an average of 78% of their QSEHRA allowance. This rose slightly to 79% for individuals and dipped to 77% for those with a family. Fifty-two percent used 100% of their QSEHRA allowance, including 24% of those who received the maximum allowance.

Click here to read the full article.

Click here to download "The QSEHRA: Annual Report 2018."