The latest original research by PeopleKeep has made headlines again.
The QSEHRA: Annual Report 2018, which details how small businesses used the qualified small employer health reimbursement arrangement (QSEHRA) in 2017, informed the large part of a recent article from the Society for Human Resource Management (SHRM).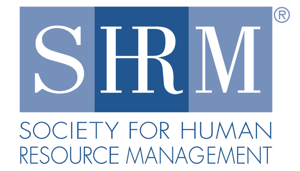 SHRM reporter Stephen Miller consulted the Annual Report and spoke with several industry experts in writing the article, titled "Small Employers Cut Health Care Costs Using Stand-Alone HRAs."
The article covers how small businesses have used the QSEHRA since its creation in December 2016. Miller includes relevant data from both the Annual Report and SHRM's 2018 Employee Benefits survey as well as information on how the new benefit relates to federal health care law like ERISA.
He also discusses how the QSEHRA stacks up next to traditional benefits options, like group health insurance, and what QSEHRA usage will look like in the future.
He writes:
According to the Society for Human Resource Management's 2018 Employee Benefits survey report, to be released in June, just 1.4 percent of responding HR professionals at organizations with fewer than 50 full-time employees or equivalents offered a QSEHRA.
"The percentage of small businesses offering a QSEHRA is still very small, given that it's only been around for a year and hasn't been well-publicized," [PeopleKeep Content Writer Caitlin] Bronson said. "We estimate, however, that about 5,000 small businesses are offering a personalized health benefit of some kind—meaning benefits that involve tax-free company money being given to employees, who make their own health care purchases," such as through private health care exchanges. This approach is also called defined contribution health care.
Based on internal market research, "we believe the category of personalized health benefits will grow to about 1 million businesses by 2025," with QSEHRAs playing a significant role in that expansion, Bronson said.
You can read the full SHRM article here.
You can also read the PeopleKeep The QSEHRA: Annual Report 2018 yourself here.