A new article from SHRM exploring QSEHRA use among small businesses shines a spotlight on two great PeopleKeep customers, as well as original PeopleKeep research on the benefit.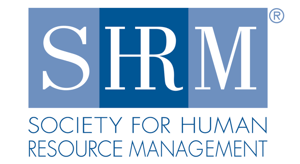 SHRM journalist Joanne Sammer spoke with Bhakti Fiori of Brand Activate and Jessica Muller of Sugar Plum to learn how the new QSEHRA -- or qualified small employer health reimbursement arrangement -- is working for the businesses that adopted it.
In the article, "QSEHRAs Help Small Employers Solve the Health Care Coverage Puzzle," Fiori and Muller explain what led them to adopt a QSEHRA as well as best practices they've discovered for administering it.
Here's a quick excerpt from Fiori's participation in the article:
As a small marketing agency, Elkhart, Ind.-based Brand Activate carefully considers spending on employee benefits. When the firm wanted to offer its 10 employees health insurance, it found that a group health plan was a nonstarter. The premiums "would have blown employees away because they were so high," said Bhakti Fiori, Brand Activate's controller.
Then Fiori learned about qualified small-employer health reimbursement arrangements (QSEHRAs).
With QSEHRAs, small employers—those with fewer than 50 full-time or equivalent employees—can give their workers money tax-free to purchase individual health policies, which is not allowed with a traditional HRA or health savings account (HSA). The coverage can be purchased on an Affordable Care Act (ACA) exchange or through an insurance broker. As with a regular HRA or an HSA, QSEHRA funds can be used for out-of-pocket medical costs, and they can also be used to pay all or part of the plan premiums.
"Our employee population is on the younger side, and they like having the flexibility of purchasing their own insurance," said Fiori. "And they can get it at a better price than what we could have provided as a small business."
And here's what Muller had to say:
QSEHRAs can help smaller employers overcome employee resistance to paying for a health plan selected by the employer. Seattle-based Sugar Plum, a salon with 37 employees throughout its corporate office and five studios, received a decidedly mixed response when it began exploring whether to offer health insurance. "Employees' need for coverage varies based on their circumstances," said Jessica Muller, the company's corporate office director. "No one option worked for everyone, so the company faced the prospect of spending money for a benefit some employees would never use."
…
"We have to pay claims as they come in, so it is important to keep track of potential outlay," Muller said. Employers with irregular cash flows may want to establish a separate bank account for the funds necessary to meet their QSEHRA obligations in case multiple claims come in at the same time, she suggested.
The article also referenced PeopleKeep's original research, The QSEHRA: Annual Report 2019.
Employers choose how much to contribute to a QSEHRA, and employees choose individual coverage based, in part, on how much of the premium they'll have to pay themselves.
QSEHRA provider PeopleKeep reports that among its clients—1,387 businesses that collectively employ 8,290 eligible employees—average monthly contributions last year were as follows:
Fewer than 10 employees: $299 single/$452 family
11 to 24 employees: $276 single/$381 family
More than 25 employees: $264 single/$406 family
Source: PeopleKeep.
These contribution levels fall below the annual reimbursement cap, which would be a considerable outlay for many small employers. While average contributions are less than the typical monthly premiums for coverage through an ACA exchange, they can help employees buy previously unaffordable plans, especially if employees qualify for a tax credit or subsidy.
Employees use an average of 78 percent of their total contributions each year, while one-third of employees spend all of their QSEHRA dollars, according to PeopleKeep's data. Not all eligible employees use their QSEHRA funds for health insurance premiums, as they may have coverage elsewhere, such as through a spouse's plan. Instead, they may use available funds for out-of-pocket costs such as deductibles and co-pays, and for services not covered by their health insurance, such as vision and dental care.
You can read the whole article here.