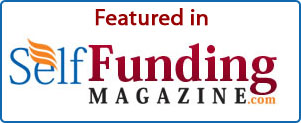 An article by Zane Benefits was featured in the February Issue of the Benefits Live Magazine and Self Funding Magazine. The issue was released the beginning of February.
You can view the article in a Digital/Flip through version of the magazine by clicking here:
http://www.selffundingmagazine.com/online-view.php?url=issue-26

The article, written by Rick Lindquist, discusses How Defined Contribution Health Benefits Helps Employers Recruit and Retain Employees.
See below for an excerpt:
It costs a typical employer the equivalent of 6-9 months in salary each time they have to replace a salaried employee—that's $20,000 to $30,000 for a $40,000 manager in recruiting and training expenses, along with the potential lost revenue from customers.
Employers can save approximately half of these expenses, $10,000 or more per replaced employee, with a health benefits plan that helps them recruit new employees and retain existing employees.
Defined contribution health benefits provide many advantages over traditional employer-sponsored benefits. Rather than paying the costs to provide a specific group health plan (a "defined benefit"), employers can fix their costs on a monthly basis by establishing a defined contribution health plan that gives employers and employees full control over healthcare costs – the employer's costs are predictable and controllable, while employees are given full control over their health care dollars and choose a portable plan that meets their exact personal needs.